Sustainability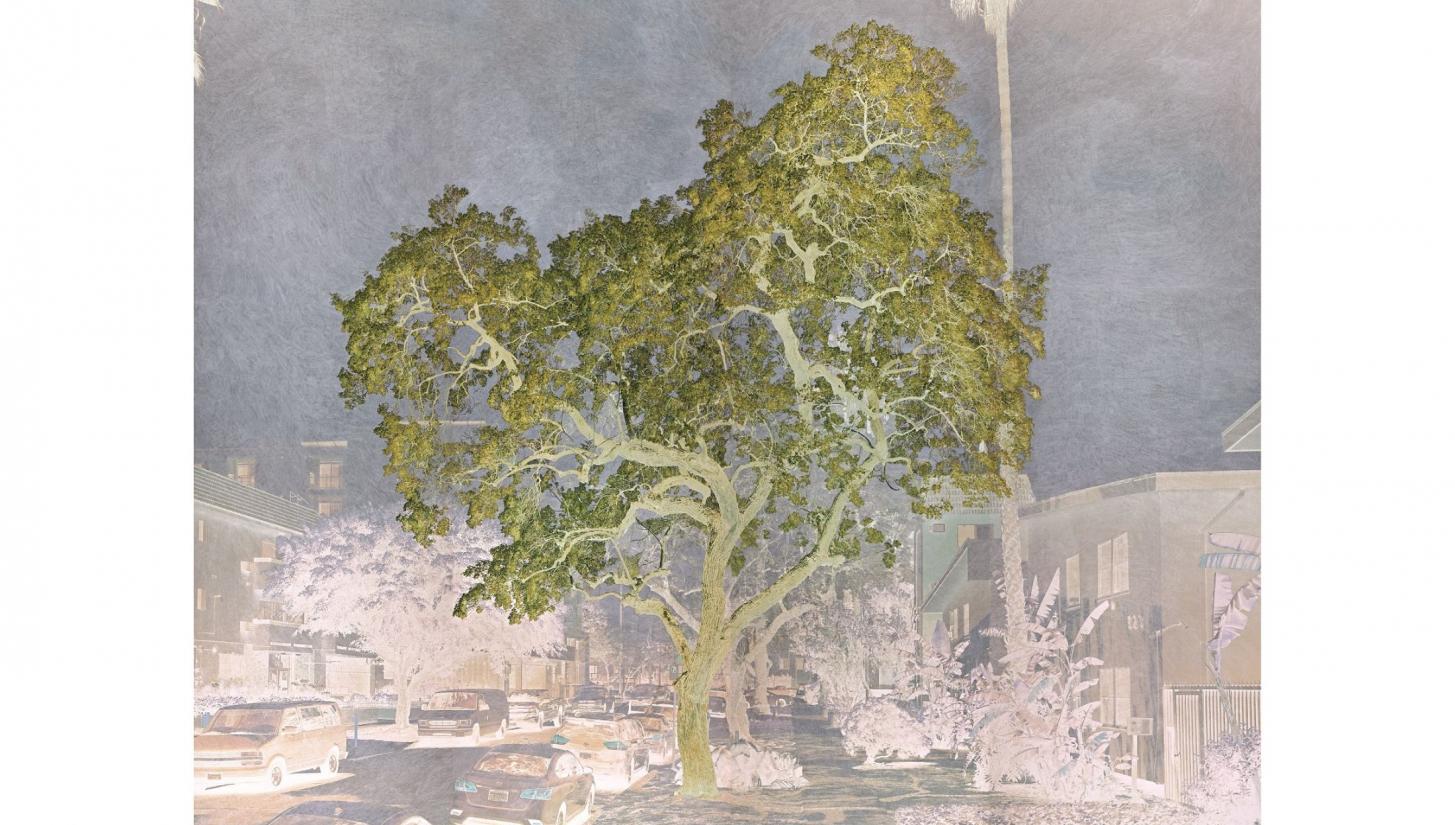 OUR COMMITMENT
At Studio Wayne McGregor, we are concerned about the huge climate and ecological crisis, and the issues of climate justice that the world is currently facing.
To address this, we understand it is critical that we – as art makers, leaders and role models – proactively change, innovate and consistently re-evaluate our practices across the breadth of our activity.

We are fully committed to mitigating our impact on the environment by ensuring robust, environmentally responsible, and sustainable processes and practices are at the heart of our creative and operational activity.
OUR ENVIRONMENTAL WORKING GROUP
We have a dedicated Environmental Working Group who are responsible for implementing our sustainability policy and action plan, tracking the environmental impact of our activity, and raising awareness of our environmental actions across the organisation.

The group includes staff members from various departments across Studio Wayne McGregor, all of whom are passionate and committed to making our organisation as environmentally friendly as possible.
TREES FOR LIFE

As well as taking action to reduce the environmental impact of our creative and operational activity, we also consider the positive environmental impacts we can have.

We have a grove in the Caledonian Forest managed by Trees for Life, a charity dedicated to re-wilding protected sites in the Scottish Highlands.

For every premiere, we donate 10 trees in support of Trees for Life's conservation initiative of crucial biodiversity preservation, providing a resilient space for wildlife and forests to regenerate and flourish for the future.

To view and support our grove, please click here.

CULTURE DECLARES
We support Culture Declares, a growing movement of nearly 1,500 individuals and organisations in arts and culture declaring a climate and ecological emergency and pledging to take action.

CONTACT
For further information on our environmental commitments and to request a copy of our Policy and Action Plan please contact us at studio@waynemcgregor.com.

Image: Set design for The Dante Project, courtesy of Tacita Dean.
OUR ACTIONS
OUR STUDIO
- Since 2018, our annual usage of energy and water has remained under the recommendations set by Julie's Bicycle's Office Benchmarks.
- We use a renewable electricity supply.
- We have an office switch-off policy to ensure all lights and IT equipment are switched off when not in use as well as motion-sensor LED lights installed in all non-utility spaces to reduce our energy use.
- We have documents that list tips for how staff can reduce the energy usage of their computer equipment as well as guidance for efficient water use at our Studio.
- We have recycling facilities at our Studio that cover mixed recycling, cardboard, food waste, batteries, CDs, and coffee capsules. We are currently working with our landlord Here East to improve our recycling processes and to set-up regular recycling workshops for staff. For large items including furniture removals, we research and use environmentally friendly collections services including Green Man & Van.
- To reduce our single use plastic waste from food and drink, we provide a fully fitted kitchen with reusable plates, bowls, glasses and cutlery alongside easily accessible water dispensers for all those in the Studio to use.

PRODUCTIONS & TOURING
- We are committed to minimising the environmental impacts associated with Company Wayne McGregor's productions (including digital and hybrid digital-live works) and touring, incorporating our concern about our impact on the environment at the heart of our creative processes and logistical decisions. We pledge to consistently innovate with our collaborators and promotors on how to creatively and ambitiously reinvent how we make, and tour shows to be more sustainable.
- In our productions, we use energy-efficient technologies (LED lighting and low energy sound equipment) when resources permit; we re-use and recycle sets and equipment where possible and if a new set needs to be built, we use sustainable, recycled and lightweight materials. We also use companies such as Set Exchange and Scenery Salvage in the UK to sustainably recycle sets no longer required.
- For tours, we embed environmental sustainability into our planning from the very beginning. We consider routing and venue selection as well as travel logistics to reduce the amount of back to base travel that the company has to do between venue visits. To ship sets and costumes, we re-use our own lightweight casing and for equipment, where possible, we rent locally rather than shipping it with us.
BUSINESS TRAVEL AND ACCOMODATION
- To reduce the need for travel and accommodation, we encourage staff to attend meetings and events virtually where possible.
- If travel is required, we encourage staff to use sustainable travel modes and carefully plan journeys to minimise unnecessary travel. We have a train and coach-first policy for travel in the UK.
- When accommodation is necessary, we encourage staff to book accommodation with environmental accreditations including Booking.com's Travel Sustainable badge.

OPERATIONS
- We are conscious of our paper use and operate a paperless system in our Finance department, for our board meetings and throughout our recruitment process. We also have guidance for staff on how to reduce their paper use and to avoid printing where possible.
- We are currently reviewing our procurement to ensure our suppliers have strong environmental credentials that align with our own commitments.
- We are committed to embedding sustainability into our digital operational processes. We have a monthly digital declutter to remove unused and duplicated files to reduce the amount of energy consumed by our cloud storage solutions and computer hard-drives. We also have a document that includes advice and steps on how staff can reduce the environmental impact of their inboxes. We also have recently changed our organisational search engine from Google to Ocean Hero and Ecosia to contribute positively to the environment while we work.
- We aim to encourage and motivate all our staff to contribute to our sustainability vision through engaging campaigns that raise environmental awareness and support the development of skills in best sustainable practice. Some of the events we celebrate include Earth Hour and Earth Day, and we arrange monthly team walks to local nature spots and Swap Shops to promote the circular economy. We also curate a quarterly green newsletter featuring updates from our Environmental Working Group as well as articles on environmental issues and resources to help us reduce our environmental impact.

COMMUTING
- We encourage our staff to consider accessible and low greenhouse gas emitting commuting options including walking, cycling, and public transport (train/bus), adhering to Transport for London's smart commuting travel hierarchy. To support this, we have a document that features travel advice and resources to support planning an environmentally friendly and safe commute, and are currently researching how we can implement the Cycle to Work and season ticket loan schemes.
- Our working patterns have dramatically changed since the Covid-19 pandemic with staff working more frequently from home and attending meetings via video conferencing. We actively encourage this flexible working, which has greatly reduced our weekly travel to the office and has therefore reduced the environmental impact of our commuting.