R+D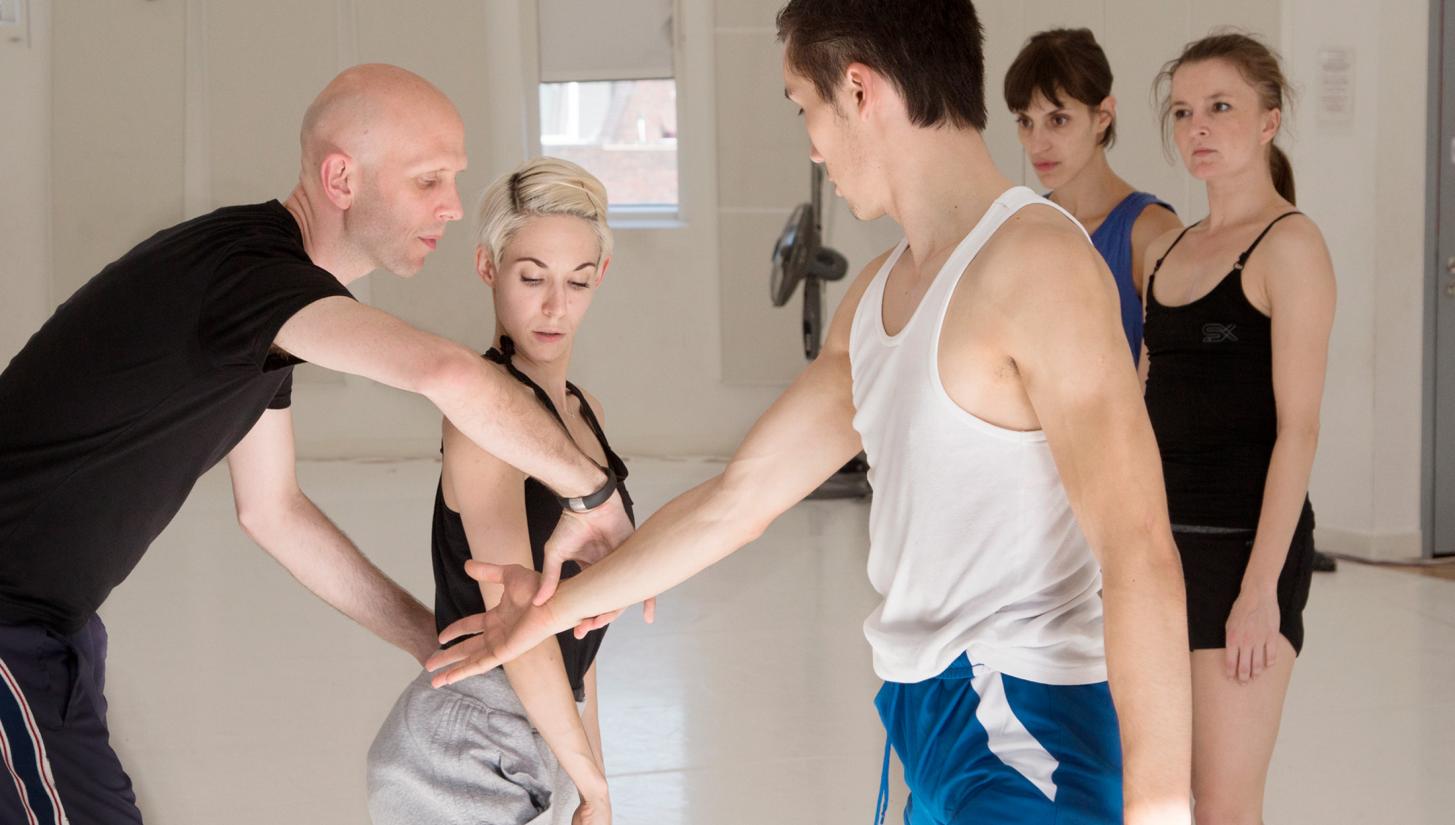 'THE DETAILS OF McGREGOR'S RESEARCH AND PROCESSES MAKE HIM A SERIOUS EXPERIMENTER IN MOVEMENT AND MOVEMENT SYSTEMS'
- Deborah Jowitt, DanceBeat
A life-long interest in science and technology has been integral to many of Wayne McGregor's creative processes, fuelling choreography mined from radical inter-disciplinary collaborations. These enquiries have evolved into a sustained programme of research exploring both the nature of dance-making and the intelligence of the body.

Facilitated by former Research Director Scott deLahunta, Studio Wayne McGregor has developed close ties to a network of researchers and practitioners in fields such as cognitive science, social anthropology and software development. Since 2002 our interdisciplinary research programme has included working with Professor David Kirsh at the University of California, San Diego, to investigate 'distributed creative cognition' amongst and between McGregor and the dancers inside the studio; developing artificially intelligent software for choreography with digital artists OpenEndedGroup and software architect Cassiel; exploring 'choreographic thinking tools' to disrupt patterns of behaviour while creating choreography with Professor Philip Barnard at the Cognition and Brain Sciences Unit at Medical Research Council, Cambridge; and working with social anthropologist Professor James Leach on a study of creative processes and the organisation of the Studio's hive of individuals and collaborative partners.
The 'choreographic thinking tools' have also developed into a practical educational resource, Mind and Movement, that can be used in schools and learning environments to develop creative potential and enhance individual choreographic skills.

Wayne McGregor spent a year as Research Fellow of the Department of Experimental Psychology at Cambridge University and was Innovator in Residence at University of California, San Diego. In 2013 the results of over a decade of original research were celebrated in the exhibition, Thinking with the Body, at London's Wellcome Collection in 2013. It was both an examination of McGregor's particular choreographic processes, and an exploration of how mind, body and movement interact in each of us.

Studio Wayne McGregor's move to Here East in the Queen Elizabeth Olympic Park presents a host of new opportunities for enriching research collaborations. Here East is conceptualised as a "home for making", and the Studio will be housed alongside potential partners as diverse as small and agile tech start-ups, and large technology, education, media and innovation companies such as BT Sport, Loughborough University, Infinity SDC and UCL.


Images: 'Becoming', photo by Marc Downie (OpenEnded Group) and Nick Rothwell (Cassiel); Wayne McGregor with dancers from Company Wayne McGregor in creation of Atomos, photo by Ravi Deepres; Choreographic Thinking Tools training day, photo by Belinda Lawley.