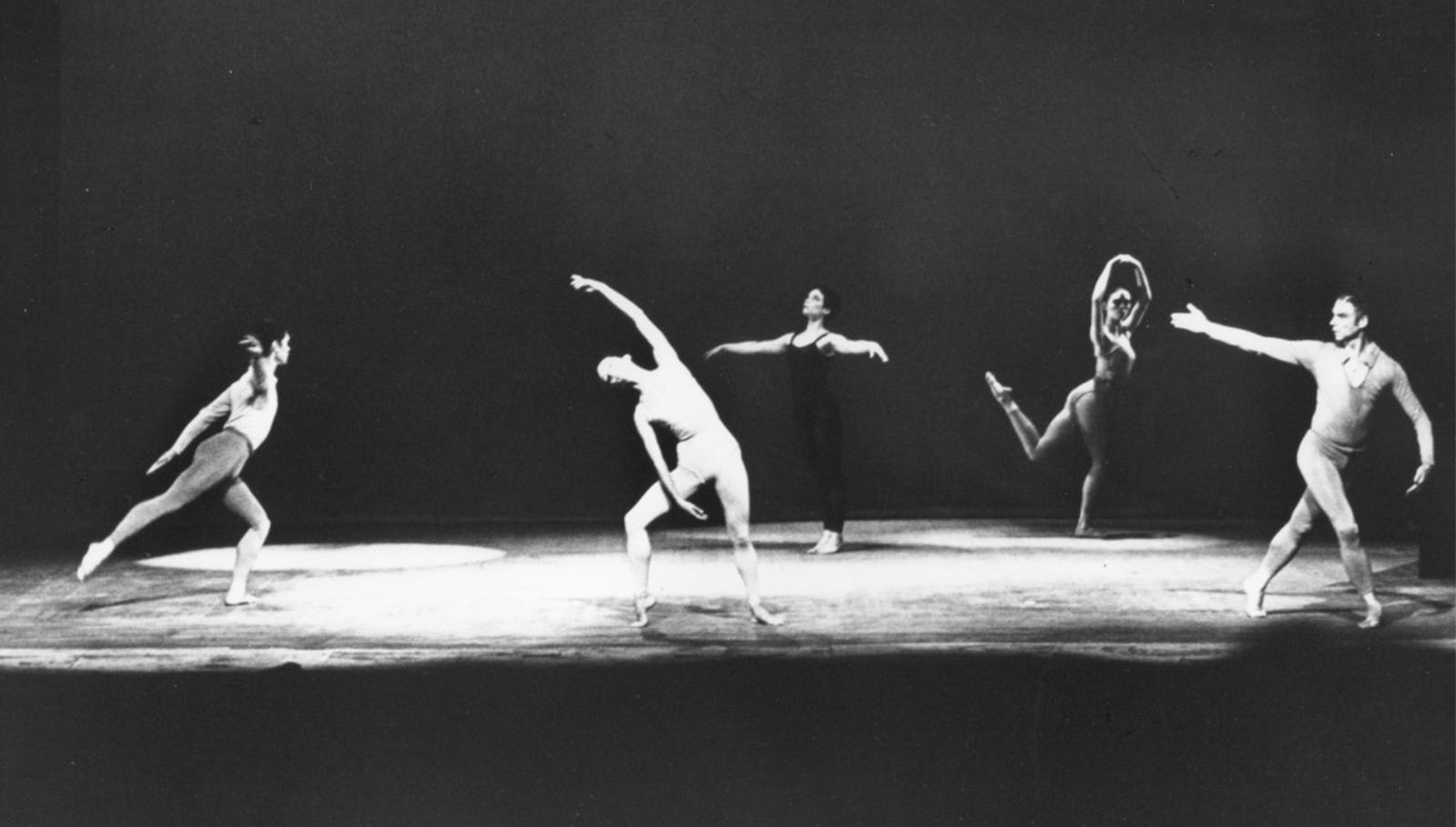 Cunningham Centennial London Residency
The Merce Cunningham Trust Residency was held at Studio Wayne McGregor in February and March 2019, featuring a comprehensive series of workshops, panels at our studios at Here East on Queen Elizabeth Olympic Park.

Studio Wayne McGregor supported the Merce Cunningham Trust's Night of 100 Solos: A Centennial Event as part of our FreeSpace programme by providing space and facilities for rehearsals for the London performance. In exchange, the range of free and ticketed activities available during the residency gave the local East London, and wider London communities, rare and exciting opportunities to engage with Cunningham's work, at Studio Wayne McGregor.

About Night of 100 Solos: A Centennial Event
On April 16, 2019 - the late, legendary American choreographer Merce Cunningham's 100th birthday - the largest Cunningham Event ever staged took place in London, New York City, and Los Angeles.

Night of 100 Solos: A Centennial Event was a multi-city performance which brought together 75 dancers from around the world. At each of the venues - the Barbican in London, BAM Howard Gilman Opera House in New York City, and UCLA's Center for the Art of Performance in Los Angeles - 25 of the dancers, along with an ensemble of musicians at the vanguard of contemporary music, performed a distinct, 75-minute event that consisted of a unique selection of 100 solos choreographed by Cunningham.

This programme was part of the Merce Cunningham Centennial Community Programs. Centennial Community Programs are supported with a major grant from the Doris Duke Charitable Foundation. The Cunningham Centennial is generously supported with major funding from the Merce Cunningham Trust, the Paul L. Wattis Foundation, the Howard Gilman Foundation, the American Express Foundation and Judith Pisar. Additional funding has been provided by the The Gladys Krieble Delmas Foundation, the Foundation for Contemporary Arts, Judy and Alan Fishman,
Molly Davies, Myra Malkin and Barbara Pine.

Images: Merce Cunningham Trust.