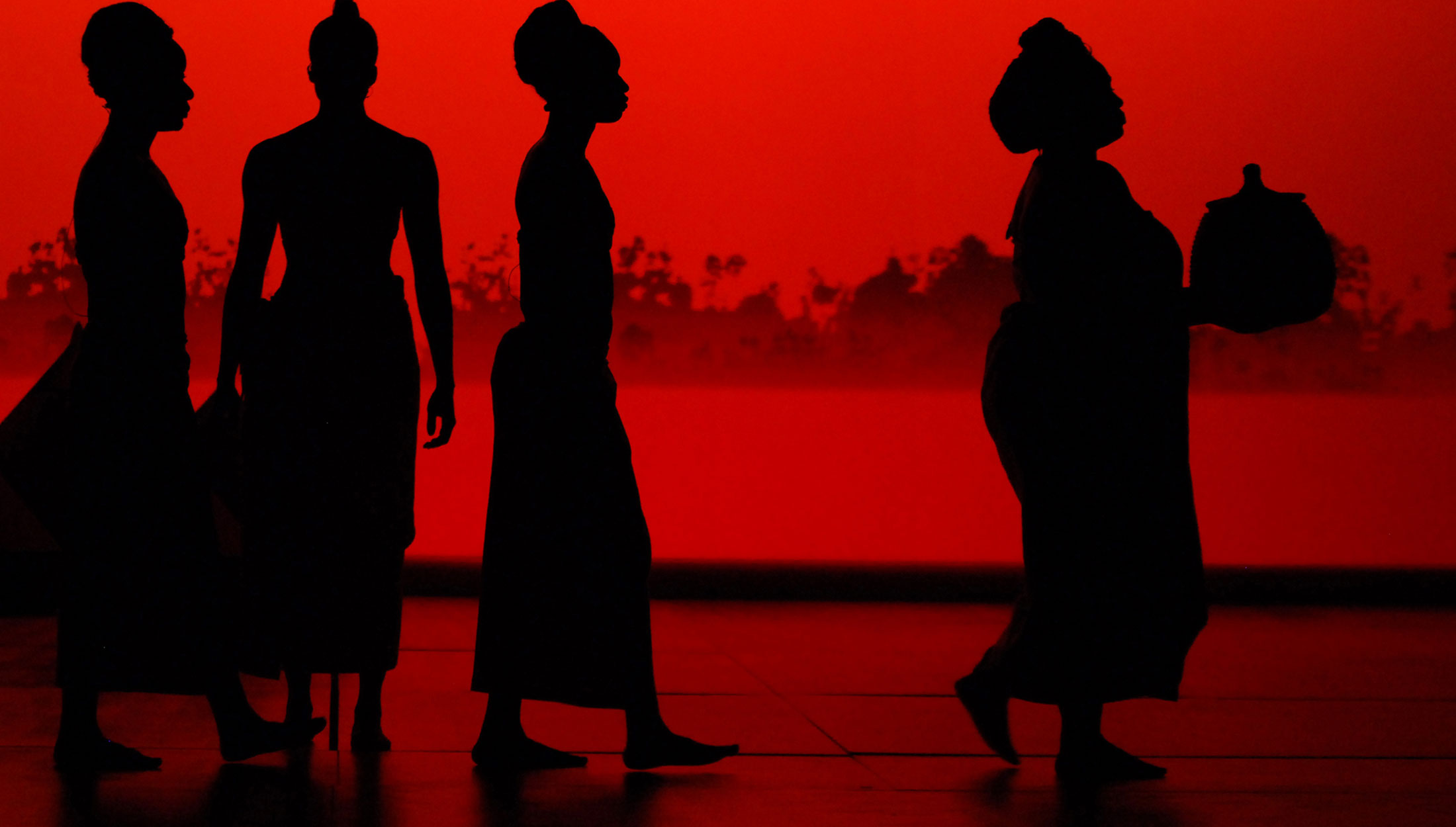 Kirikou et Karaba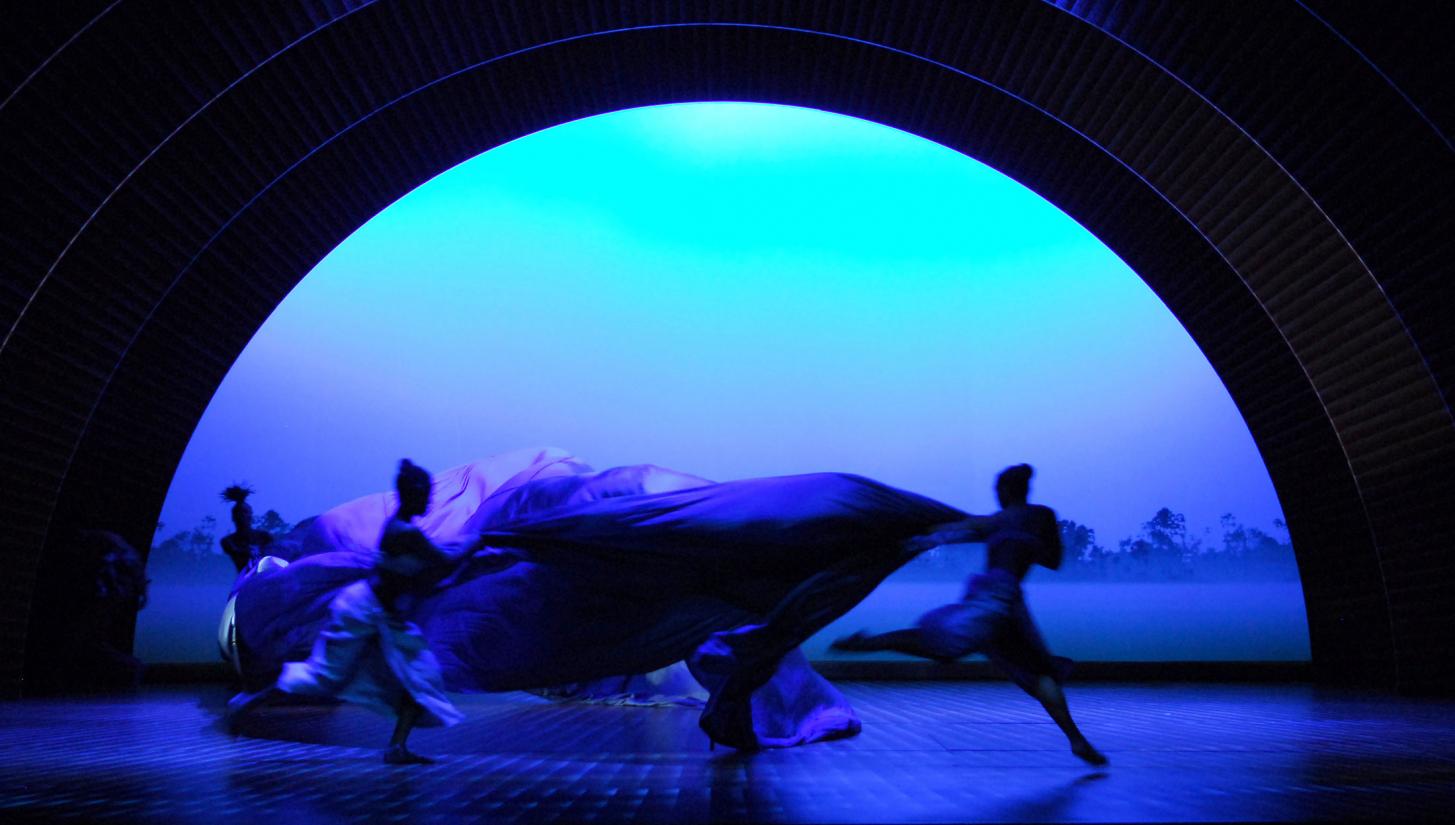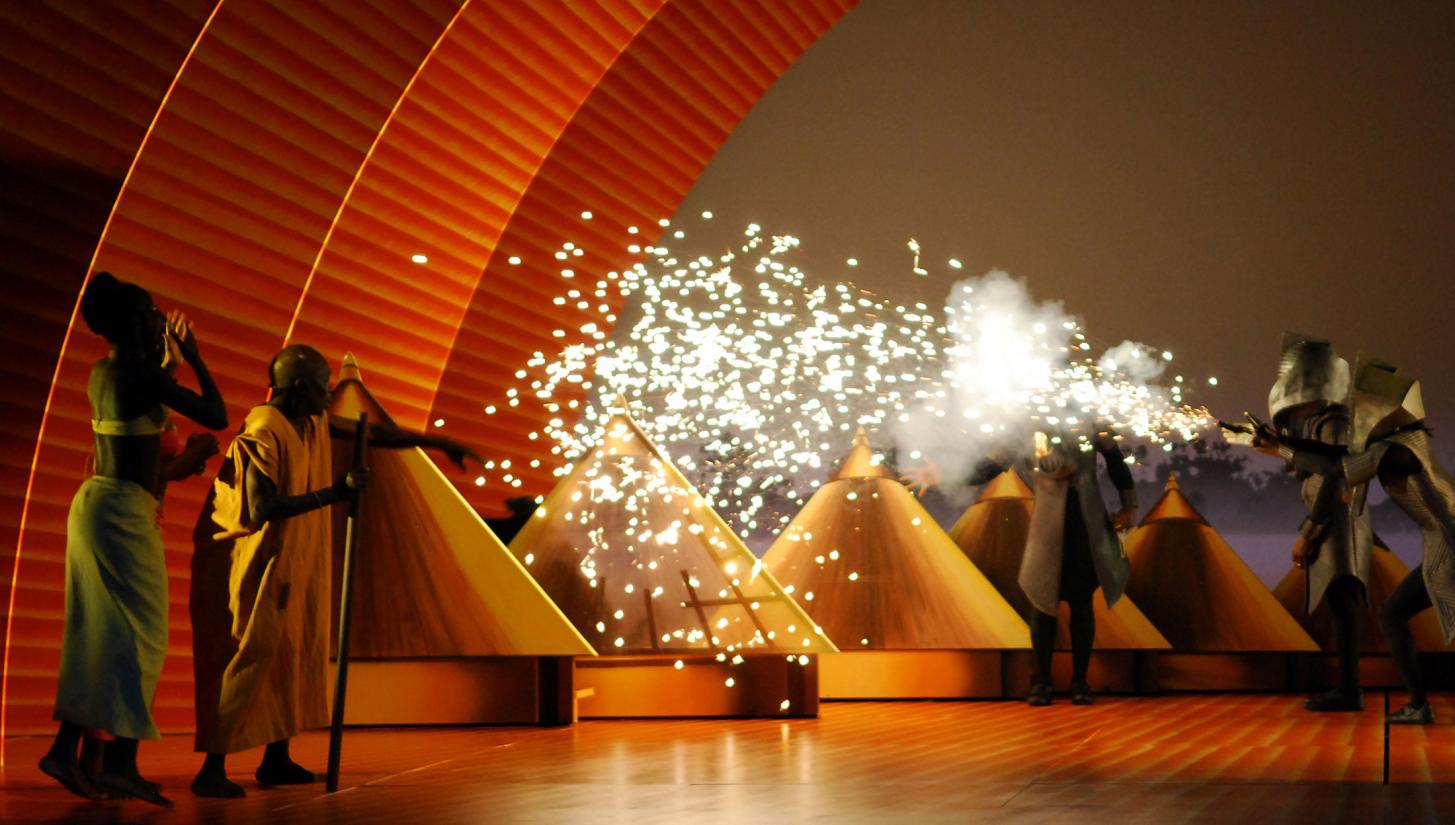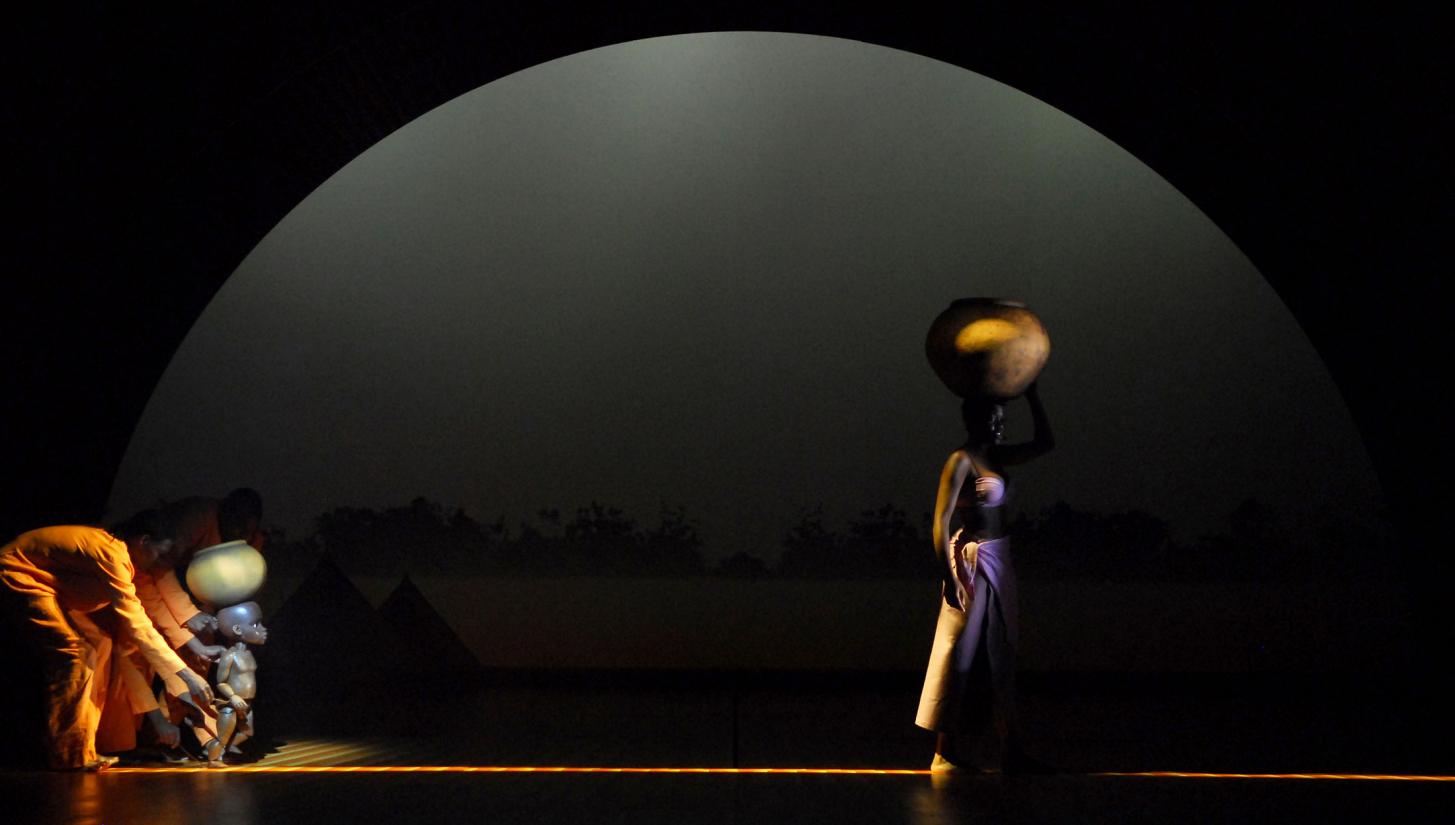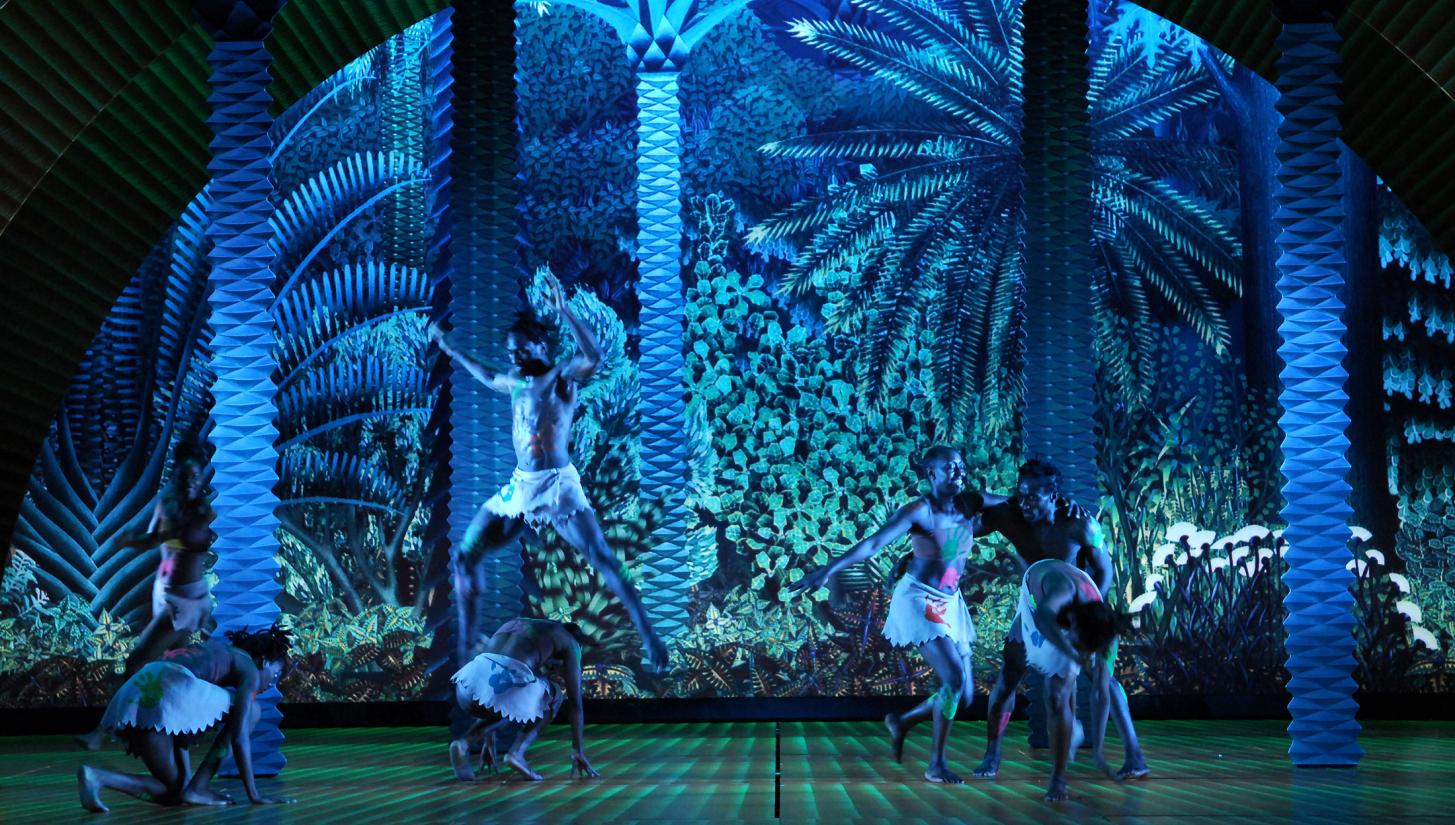 Kirikou et Karaba
2007

Duration
110 minutes

Direction and Choreography
Wayne McGregor

Music
Youssou N'Dour
Christophe Minck
Scanner
Rokia Traoré

Set and Costume Design
Peter McKintosh

Lighting Design
Lucy Carter

Cast
Legrand Bemba-Debert (Adult Kirikou), Legrand Bemba-Debert (Child Kirikou - puppeteer), Fatoumata Diawara (Karaba), Pookie (Kirikou's Mother), Daniel Bilong (Kirikou's Uncle), Umban U. Ksét (Kirikou's Grandfather) and Sabine Pakora (The Strong Woman)

Dancers
Taiwo Awaiye, Kehinde Awaiye, Aminata Badiaga, Maeva Berthelot, Jean Diby, Eliane Edou, Mickael Elmacin, Cécile Feza, Bushidi, Khady Fofana, Antoinette Gomis, Daudet Grazai, Nestor Kouame, Konan Kouassi, Josepha Madoki, Sandrine Monar, Achille Monbohi Doh, Cédric Njonga, Asha Thomas and Sylvin Tida Tida

Premiere date and venue
11 September 2007, Maison de la Danse de Lyon, Lyon, France
Kirikou et Karaba is a musical adapted from Kirikou and the Sorceress, a 1998 traditional animation feature film written and directed by Michel Oceleot. The musical was directed and choreographed by Wayne McGregor, and premiered at the Maison de la Danse de Lyon in France.

A tiny boy called Kirikou is born in to an African village upon which a sorceress called Karaba has cast a terrible spell: the spring has dried up, the villagers are being blackmailed and the men of the village have been kidnapped or mysteriously disappeared. Kirikou is determined to rid the village of Karaba's curse and understand the cause of her wickedness. His adventure filled voyage leads Kirikou to the Forbidden Mountain where the Wise Man of the mountain, who knows Karaba and her secrets, awaits him.

Commissioned by France Télévisions and EMI Music France.

Images: Vincent Muteau.