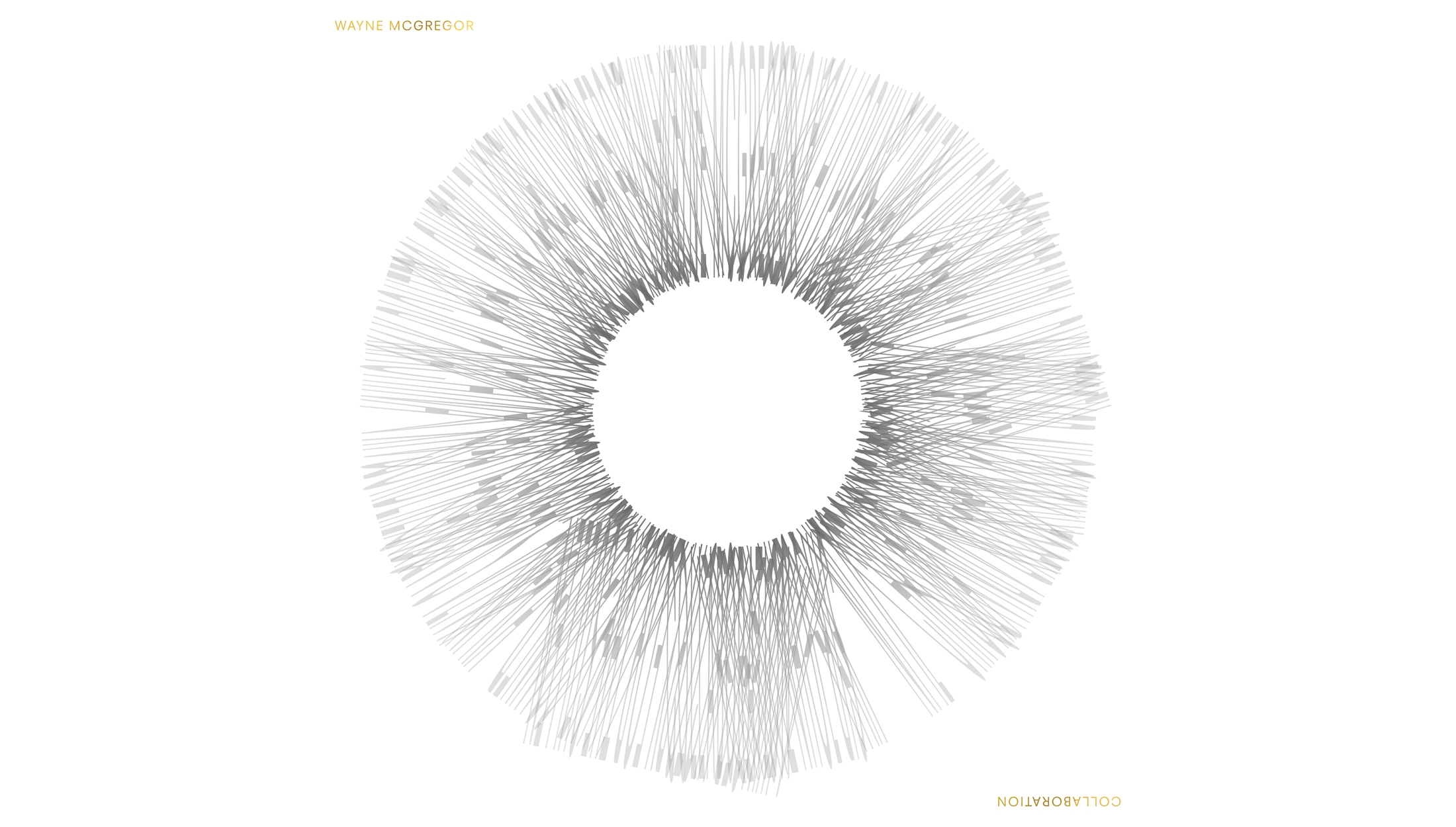 Collaboration Album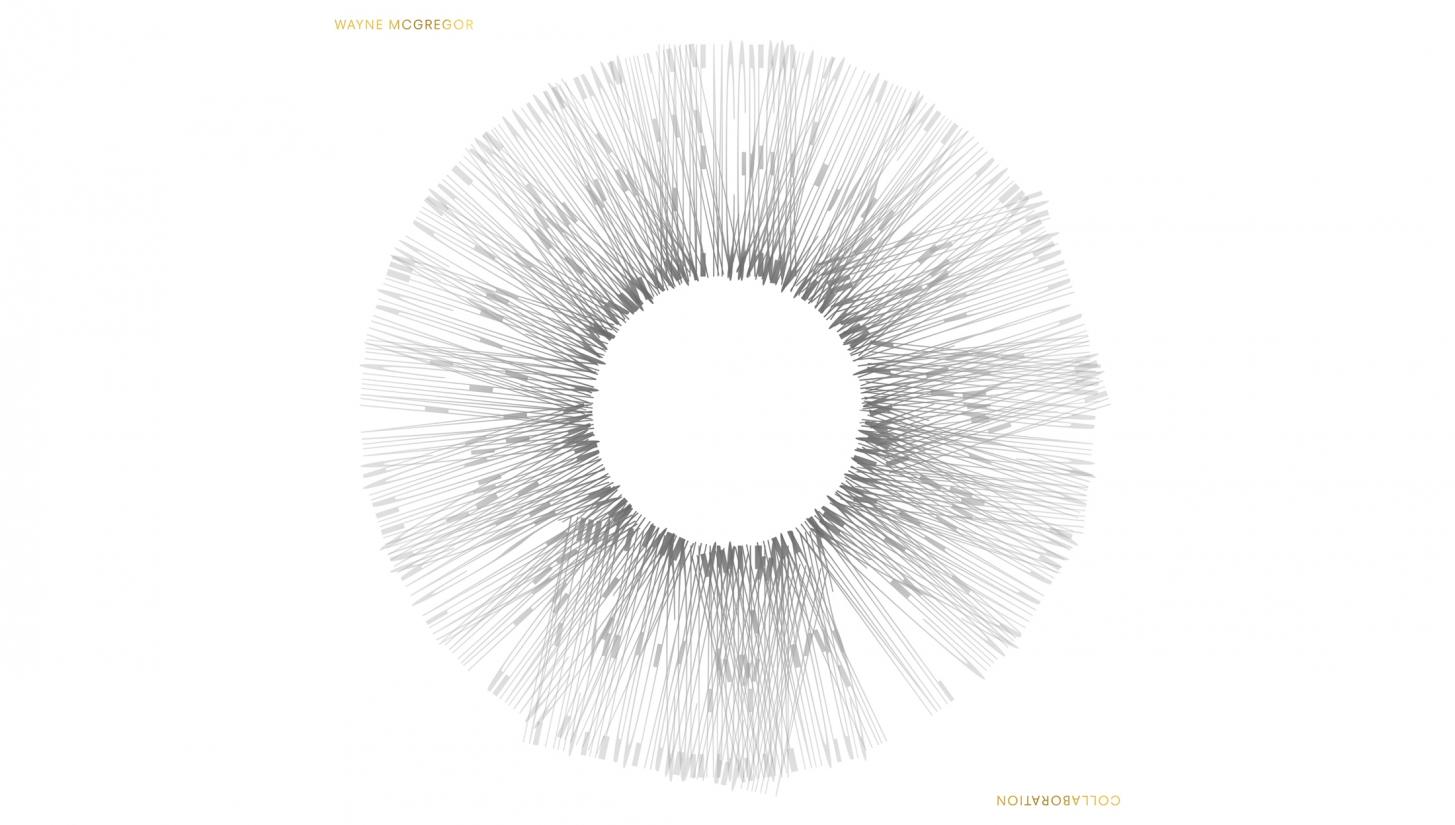 Collaboration is a personal collection, curated by Wayne McGregor, combining some of his favourite pieces of music which he has commissioned for his contemporary dance and ballet productions over the last 25 years.  

Acclaimed for his ground-breaking collaborations, McGregor has worked closely with many of the leading and most adventurous composers from contemporary classical and electronic music, to create music that allies with his artistic vision. The album is a reflection of this, featuring artists of the neo-classical, experimental, electronic and classical spheres, ranging from Jon Hopkins and Jlin to Max Richter and Kaija Saariaho, amongst many others.

Featuring McGregor's most innovative commissioned works, the album also includes the world premiere recording of a piece by Sir John Tavener, written for McGregor's contemporary piece Amu. Several of the pieces on this album have also been exclusively re-recorded and rearranged, in close collaboration with McGregor and the original composer to celebrate McGregor's career and collaborations.

Contributions come courtesy of legendary labels such as Warp, Domino, Erased Tapes, Planet Mu, Ondine and publisher Music Sales Ltd, as well as sister labels Deutsche Grammophon and Decca Classics.

Collaboration was released on 6th September 2019 on Mercury KX, and is available to buy. You can also listen on Spotify.
Track listing

1. Vessel – Jon Hopkins
Commissioned for Entity (Company Wayne McGregor)

2. Infra 5 – Max Richter
Commissioned for Infra (The Royal Ballet)

3. Variant V - Joel Cadbury & Paul Stoney, arr. Benjamin Woodgates & Robert Ames
Commissioned for Borderlands (San Francisco Ballet)

4. Miserere Mei, Deus - William Byrd, arr. Nico Muhly
Commissioned for Machina (The Royal Ballet)

5. …og lengra - Ólafur Arnalds, arr. Viktor Orri Árnason
Commissioned for Dyad 1909 (Company Wayne McGregor)

6. Blue i – Jlin
Commissioned for Autobiography (Company Wayne McGregor)

7. Hymn of Adoration - Sir John Tavener
Commissioned for Amu (Company Wayne McGregor)

8. Nemesis 3 – Scanner
Commissioned for Nemesis (Company Wayne McGregor)

9. Eclipse - Kaija Saariaho
Commissioned for Limen (The Royal Ballet)

10. Swarming Season – Gaika
Commissioned for +/- Human (Company Wayne McGregor, The Royal Ballet, Roundhouse, Random International)

11. War Anthem - Max Richter
Commissioned for Woolf Works (The Royal Ballet)

12. Transit of Venus - Joby Talbot
Commissioned for Chroma (The Royal Ballet)

13.  After Death - Ben Frost, arr. Petter Ekman
Commissioned for FAR (Company Wayne McGregor)

14. Atomos XI - A Winged Victory for the Sullen
Commissioned for Atomos (Company Wayne McGregor)

15. Vessel (Orchestral Version) – Jon Hopkins, arr. Tom Hodge
Commissioned for Entity (Company Wayne McGregor)