A Dance Response to In Memoriam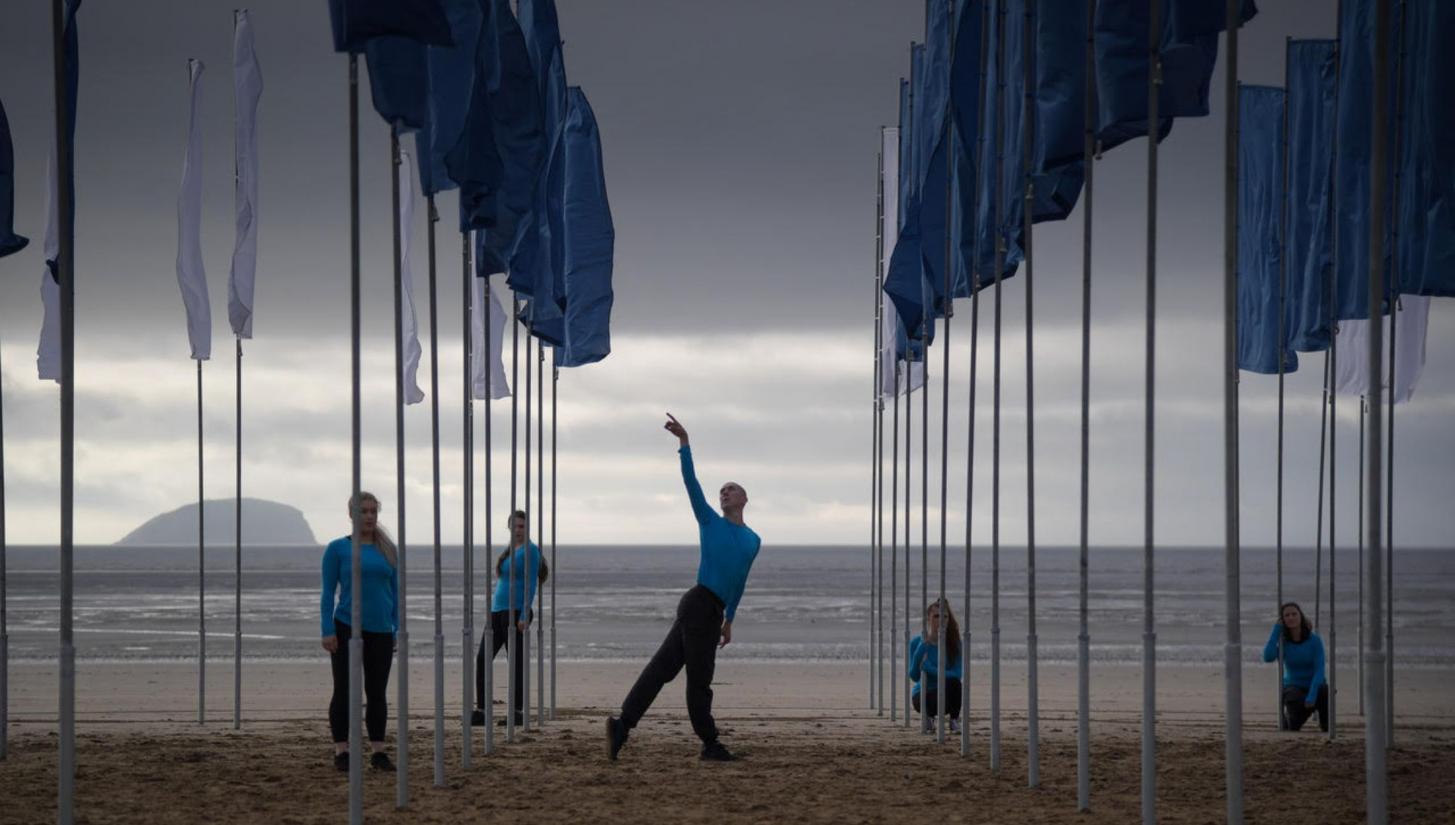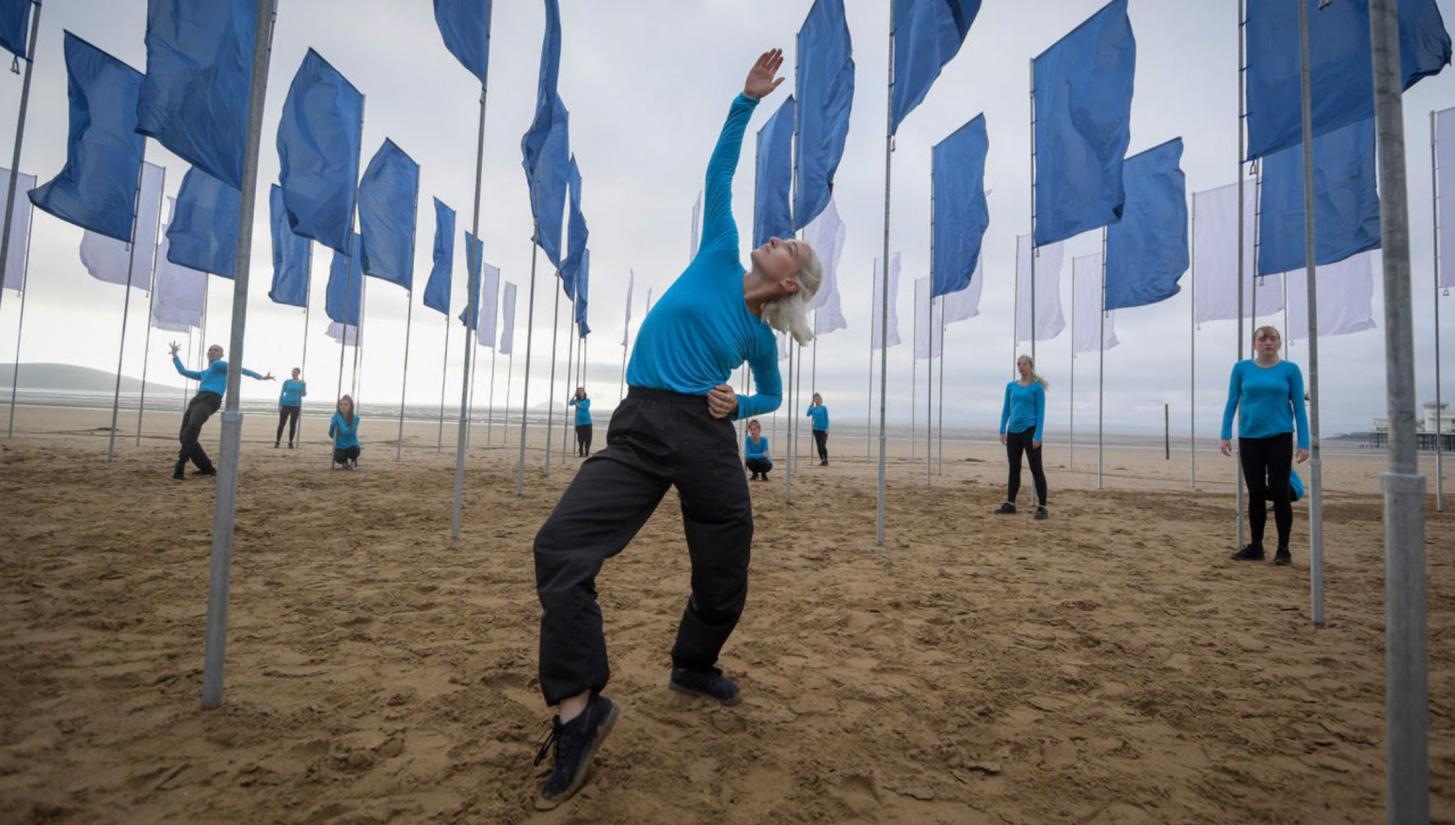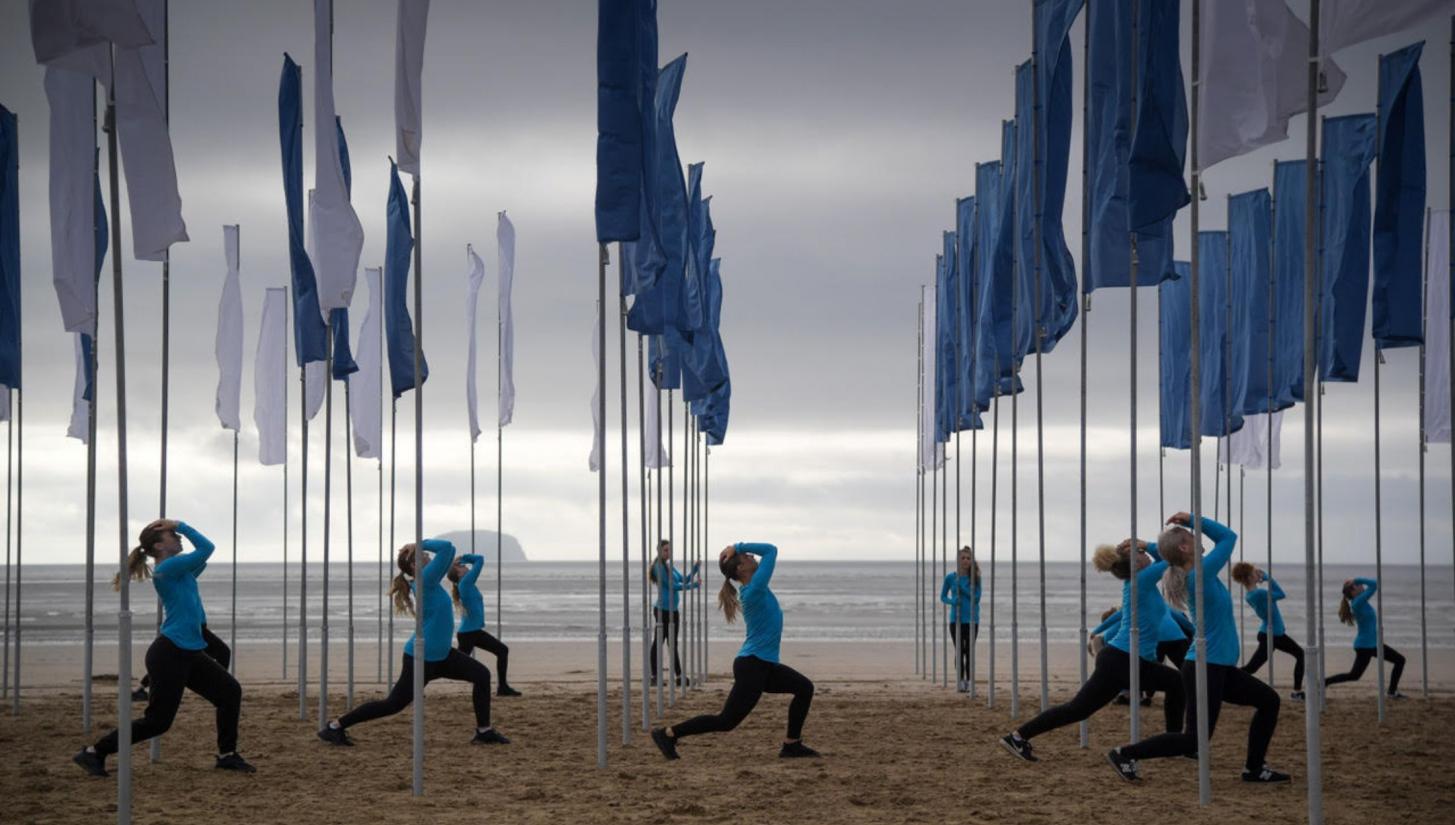 Performance date
24 September 2021

Venue
Weston-super-Mare beach, UK

Performers
Forty local dancers and students from Weston College and UCW Academy of Performing Arts with Jordan James Bridge, Jayla O'Connell and Rebecca Bassett-Graham of Company Wayne McGregor

Installation
Luke Jerram 'In Memoriam'

Music
Dan Jones 'A Moment in Time'
Dancers from Company Wayne McGregor, local dance practictioners and dance students from Weston College and UCW Academy of Performing Arts created a performative response to Luke Jerram's In Memoriam artwork that explored how we relate to bodies - ours and others - following the Covid-19 pandemic.

Performed amongst Jerram's artwork on the beach at Weston-super-Mare as part of The Weston Arts + Health Weekender, the choreography for A Dance Response to In Memoriam drew inspiration from physiotherapy practise at Weston General Hospital, where movement is used to support recovery of lung function following Covid-19, and from a poem written by Beth Calverley, Poet In Residence at University Hospitals Bristol and Weston NHS Foundation Trust (UHBW).

The performance also included a haunting soundtrack composed by Dan Jones, featuring Massive Attack and Portishead.


Produced by Theatre Orchard.
With thanks for funding to Quartet Community Foundation, Without Walls and the The Weston Arts + Health Weekender co-producing partners.

Images: Finnbarr Webster.