No 7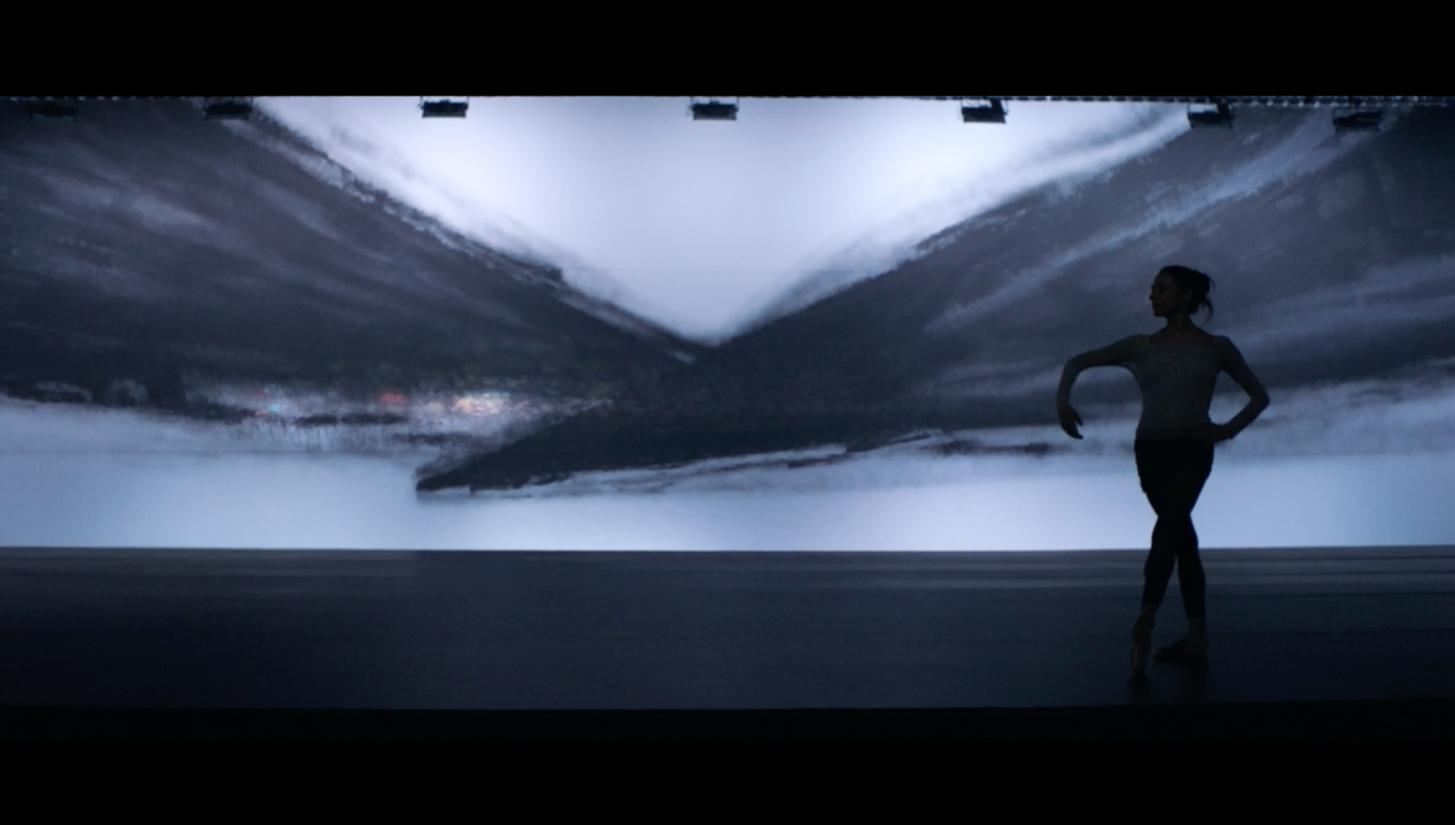 No 7
2016

Company
Boots and Mother London

Duration
60, 30 and 2 x 10 seconds

Director
Tom Harper

Choreography
Wayne McGregor

Production
Tomboy Films

Post-Production
MPC

Music
Kaleo 'Way Down We Go'

Hologram Design
Musion

Dancer
Alessandra Ferri

Premiere date
15 April 2016
In 2016, Wayne McGregor choreographed prima ballerina Alessandra Ferri for the Boots No 7 advertising campaign. Set to music by Icelandic indie band Kaleo, the advert shows Ferri dancing with a hologram of her younger self from when she first performed as a principal dancer for The Royal Ballet in a production of Romeo and Juliet in 1984.

Directed by Tom Harper, the visual effects in the advert, taken from archival footage of Ferri dancing in Romeo and Juliet from 1984, were created without CGI by world-leading hologram company Musion. McGregor developed new choreography for Ferri for the advert, which responds to and interacts with her 19-year old hologram performing Sir Kenneth MacMillan's choreography for Romeo and Juliet.

In 1984, at aged 19, Ferri became the youngest ever principal dancer at The Royal Ballet. After temporarily retiring in 2007, she returned to dance in 2015, aged 52, to create the lead role as Virginia Woolf in McGregor's Woolf Works for The Royal Ballet. For her performance, Ferri received the Olivier Award for Outstanding Achievement in Dance and the National Dance Award for Best Female Dancer.

The full length advert for the Boots No 7 2016 campaign can be viewed above.

Images: Courtesy of Boots UK and Mother London.
Video: Boots No 7 advert with Alessandra Ferri, 2016. Courtesy of Boots UK and Mother London.