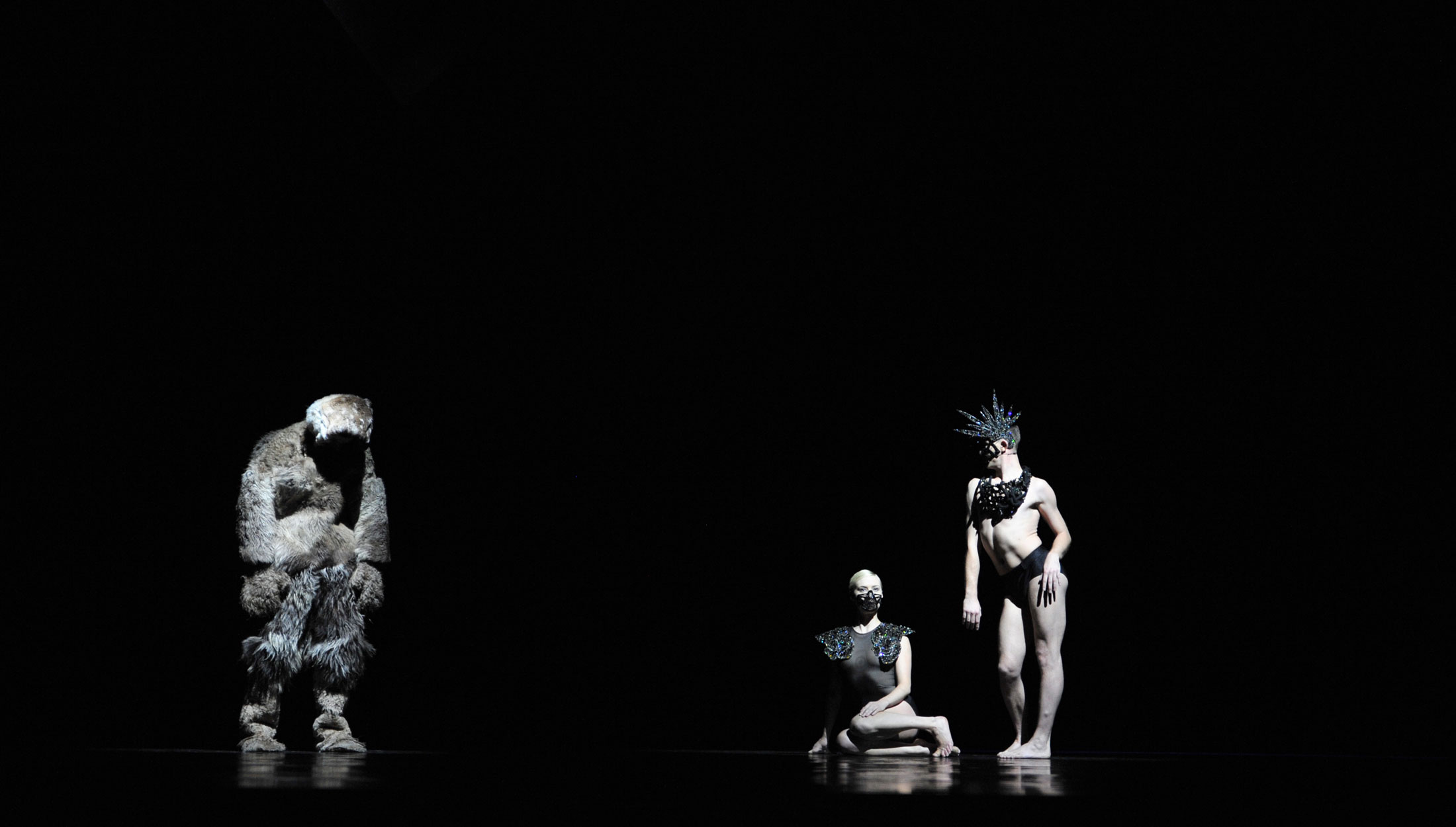 Dyad 1909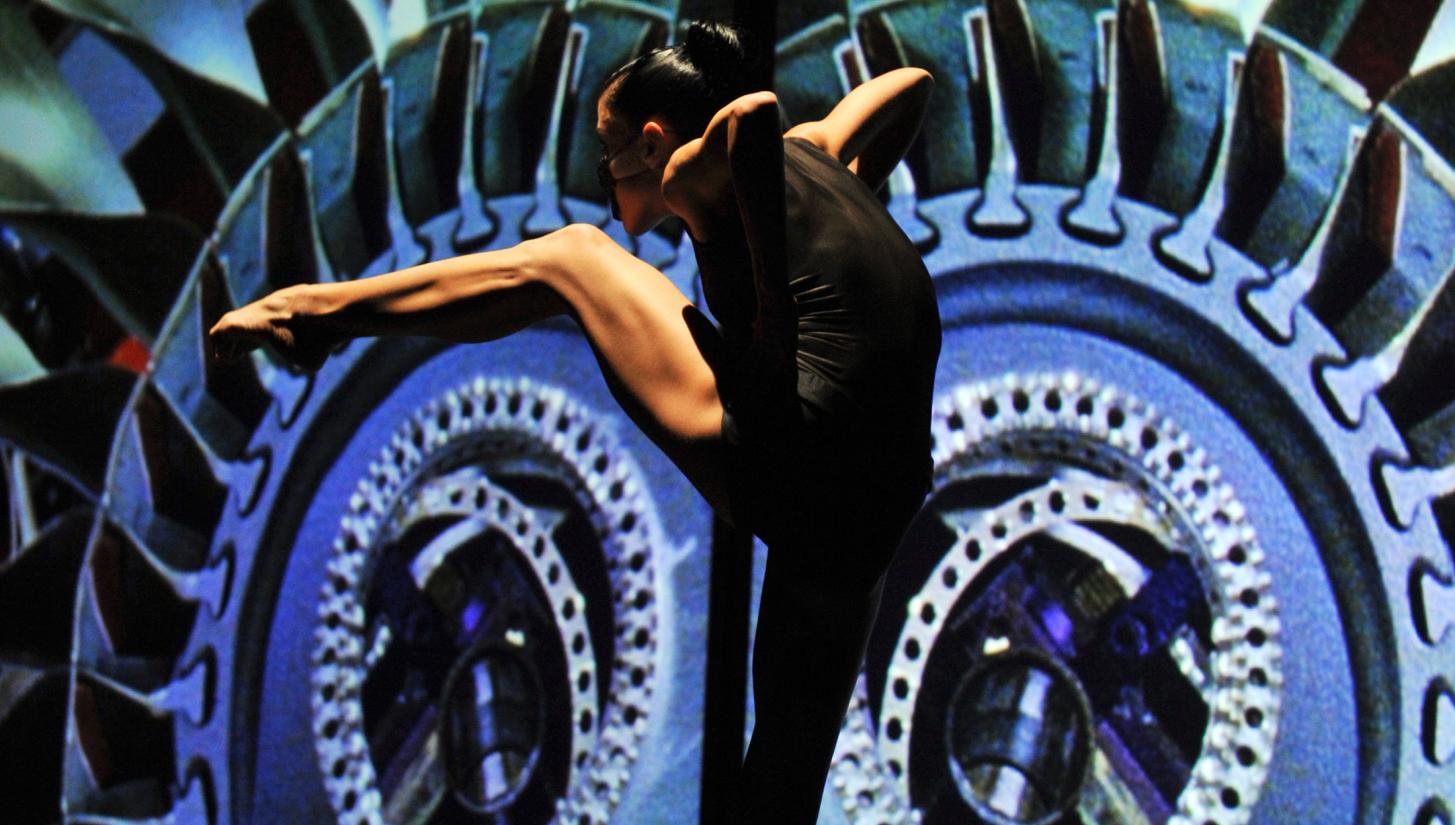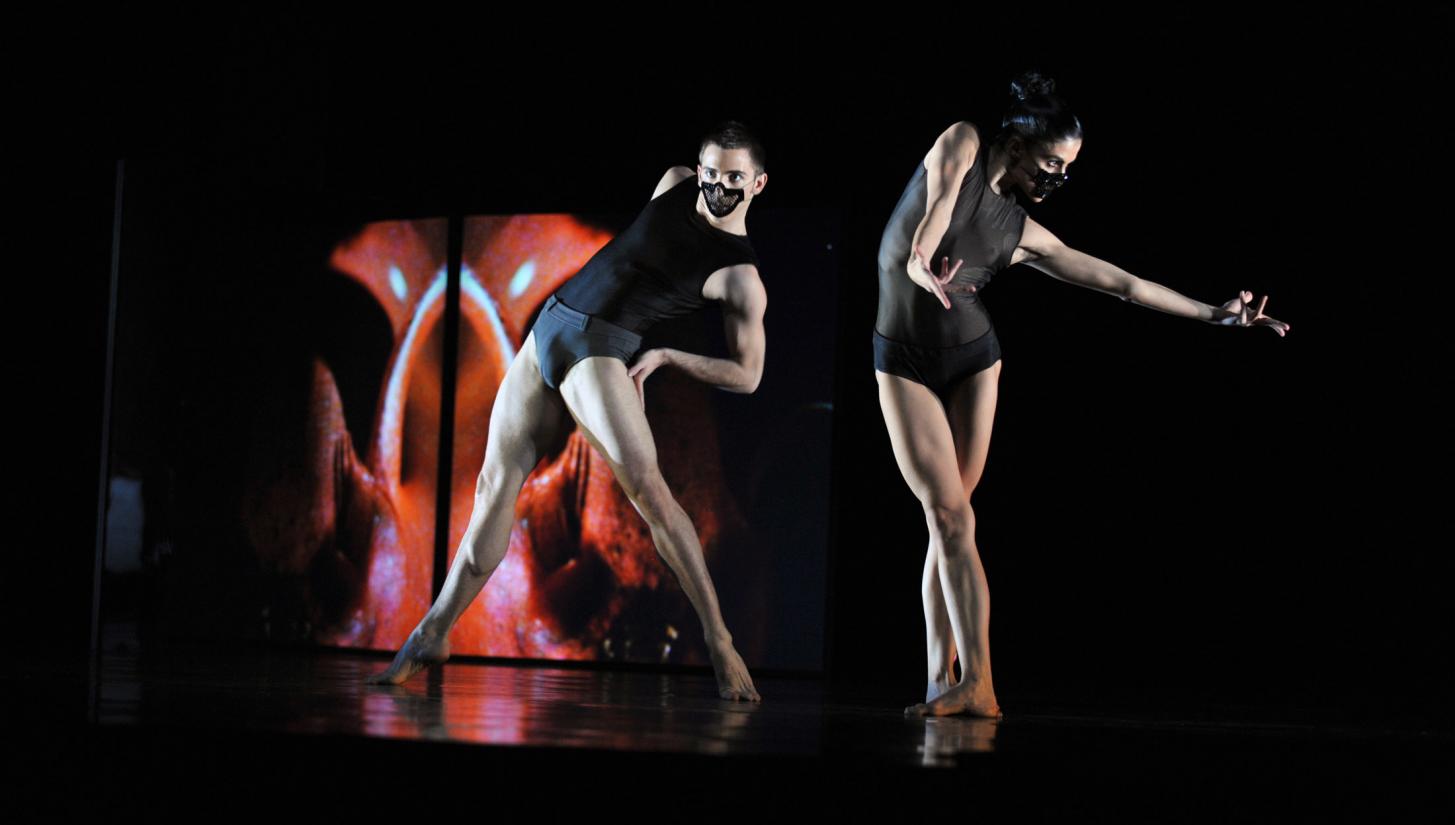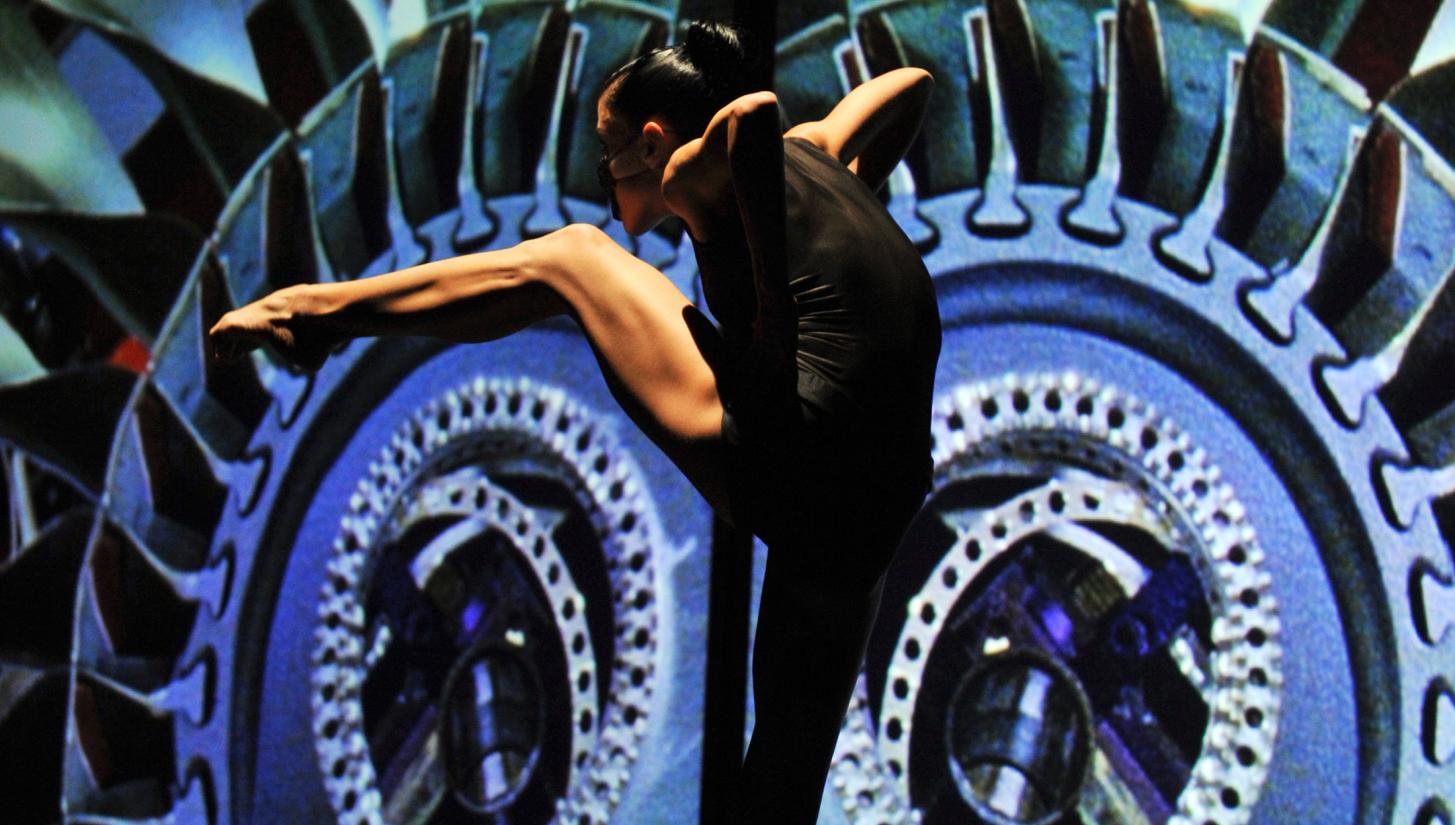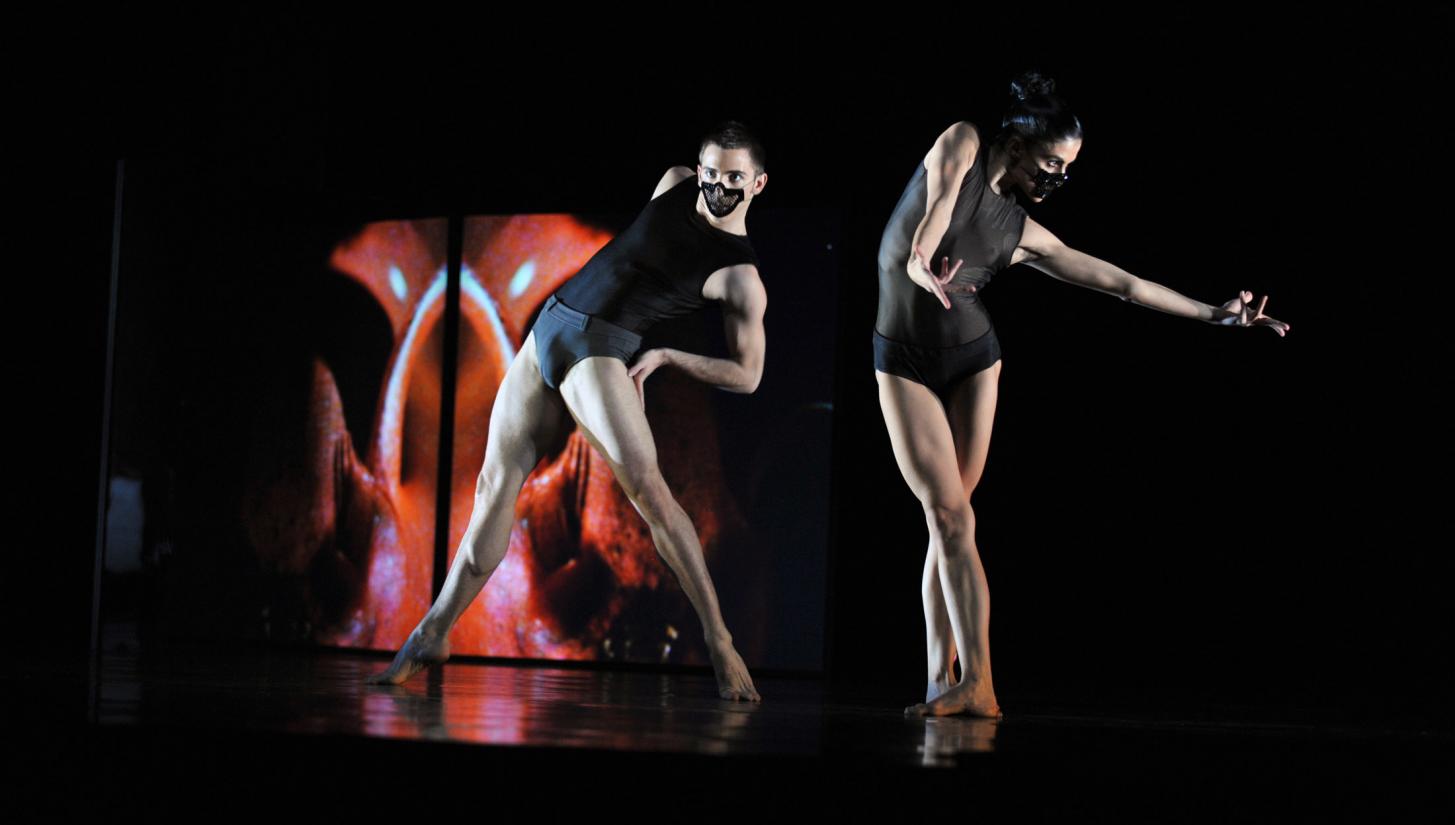 Dyad 1909
2009

Company
Company Wayne McGregor

Duration
24 minutes

Concept and Direction
Wayne McGregor

Choreography
Wayne McGregor, in collaboration with the dancers

Visual Concept and Artwork
Jane and Louise Wilson

Original Music
Ólafur Arnalds

Lighting Design
Lucy Carter

Costume Design
Moritz Junge

Make-Up and Mask Design
Kabuki
Make-up supplied by MAC Cosmetics and crystal pieces generously sponsored by Swarovski

Originally danced by
Neil Fleming Brown, Agnès López Rio, Paolo Mangiola, Anna Nowak, Maxime Thomas, Antoine Vereecken and Jessica Wright

Premiere date and venue
13 October 2009, Sadler's Wells, London, UK
In 2009, to celebrate the centenary of the magnificent Ballets Russes, Wayne McGregor embarked upon generating a diptych: two contrasting yet complementary ideas produced on two sides of the world – Dyad 1909 (London) and Dyad 1929 (Melbourne).

The maverick impresario and founder of The Ballets Russes, Sergei Diaghilev, had a creative vision that served to challenge the social norms of the day. His work seduced the rest of the world with productions that not only redefined ballet but set a fresh agenda for the process of art.

The Ballets Russes was very much a product of its time. From a scientific, social, political and technological perspective, the period of 1909–1929 was rich with discovery and experimentation; the world was changing, and fast.


- Liane Escorza, Dazed and Confused
For this diptych, McGregor was inspired by a fascinating example of the period's rapid evolution, illustrated brilliantly by its preoccupation with Antarctica. In January 1909, the Anglo-Irish explorer Ernest Shackleton embarked upon his seminal Antarctic expedition, the Nimrod. He was the first to successfully reach the magnetic South Pole. By 1929, aviator Richard Evelyn Byrd – the pioneering American polar explorer – was the first to actually fly over the South Pole in a Ford Trimotor. In a mere 20 years the technological revolution had given man the enduring power of flight and with it a renewed energy for expedition. Literally now able to "dis-cover" more of the globe, it was a new dawn in possibility.

Although Dyad 1909 and Dyad 1929 are not narratives about Antarctica, the dance, design and music contain traces of the Ballets Russes spirit, made visible for our time.

Dyad 1909 and Dyad 1929 are dedicated to the memory of Merce Cunningham (1919–2009), a choreographer whose curiosity, sense of adventure and seamless collaboration knew no bounds.

Commissioned by Sadler's Wells.


Images: Chris Jackson.