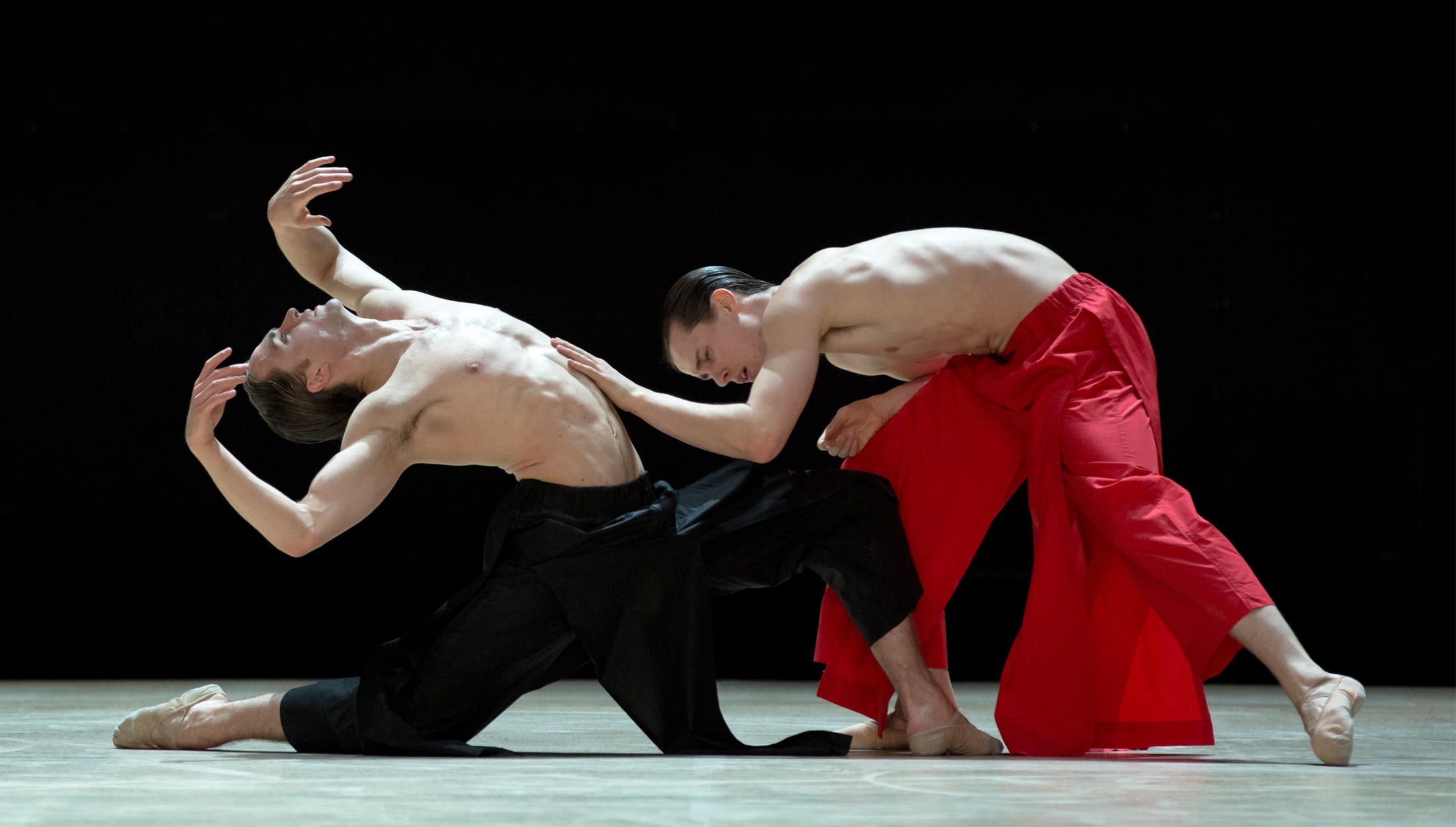 Obsidian Tear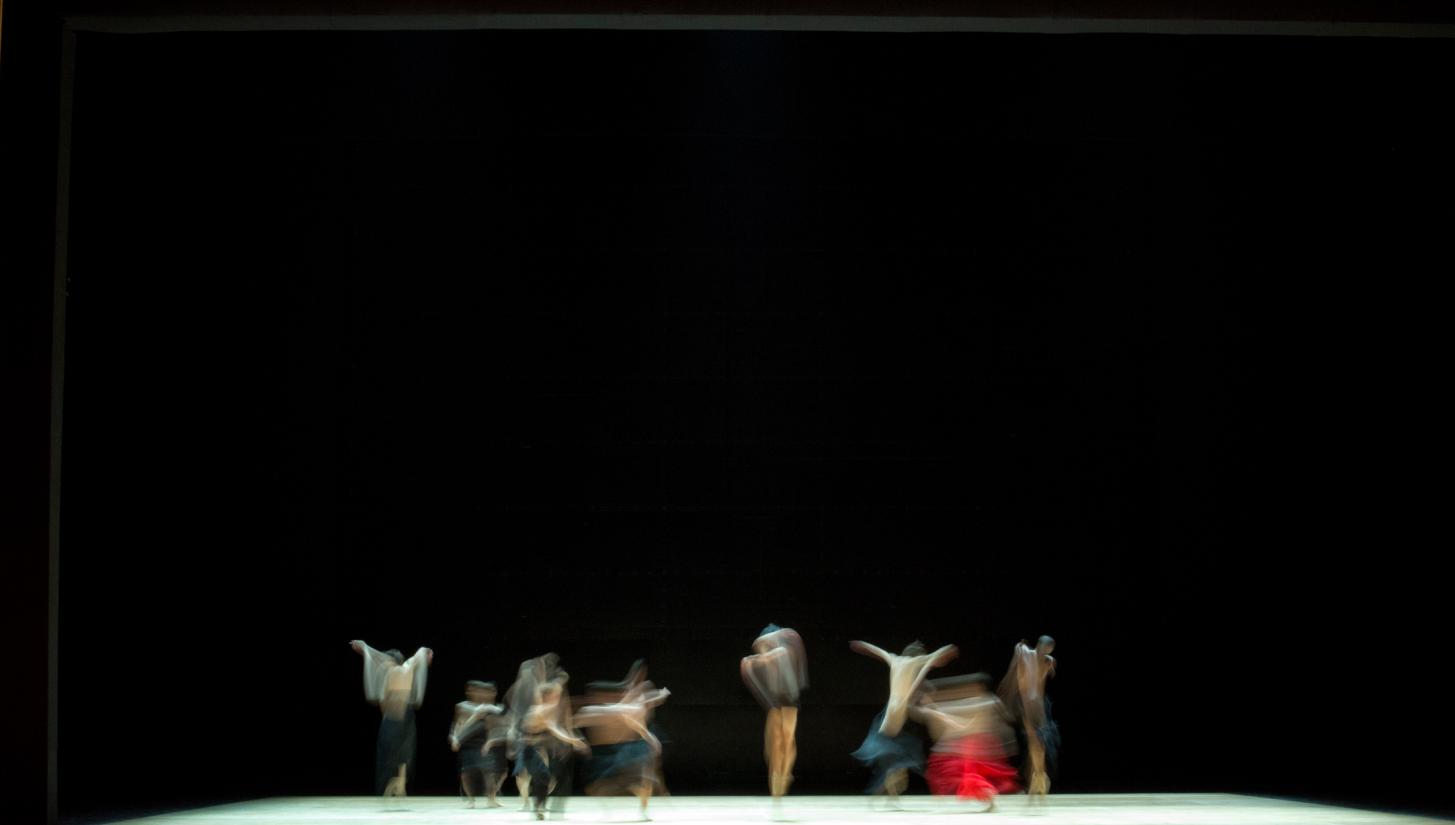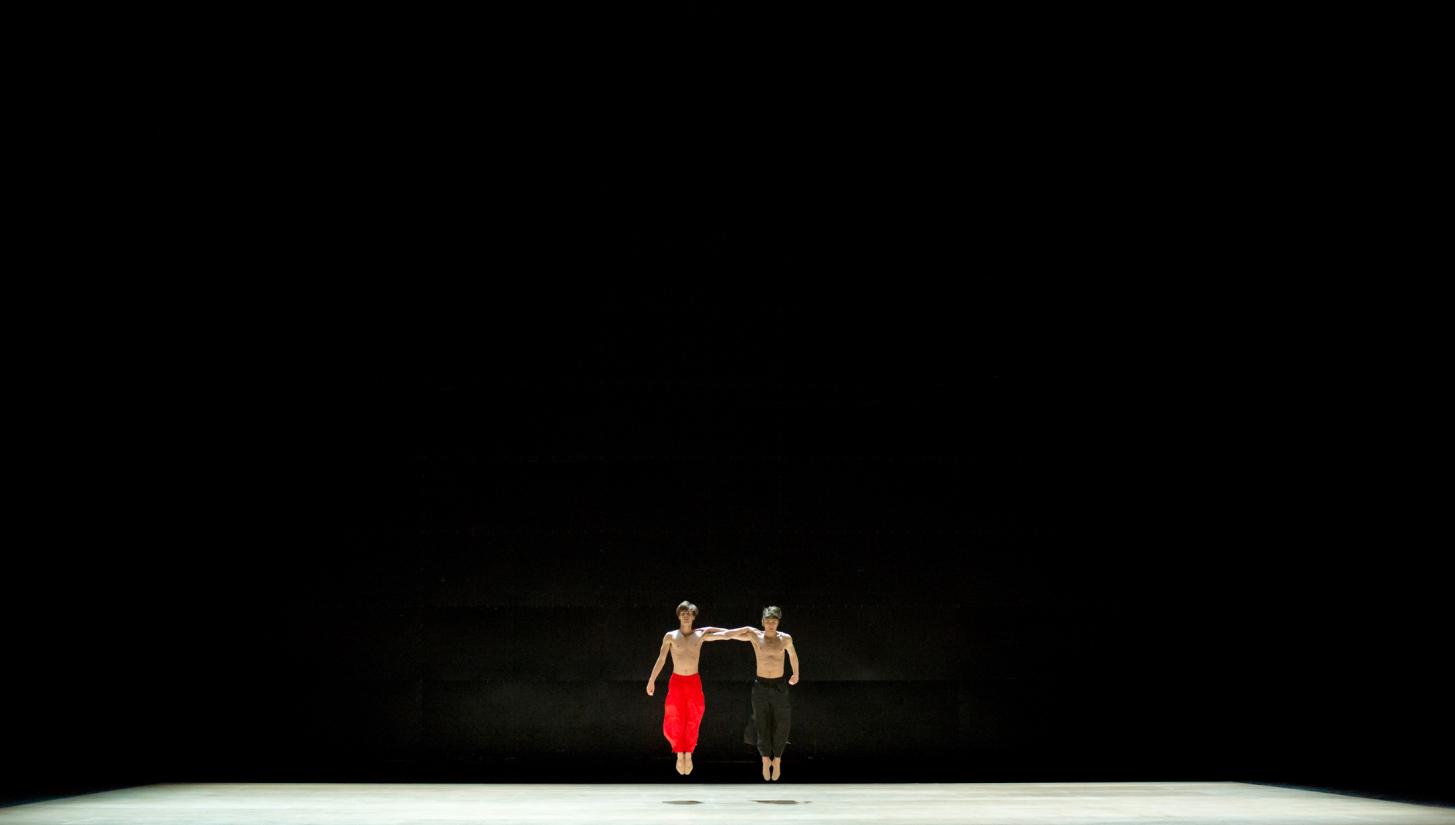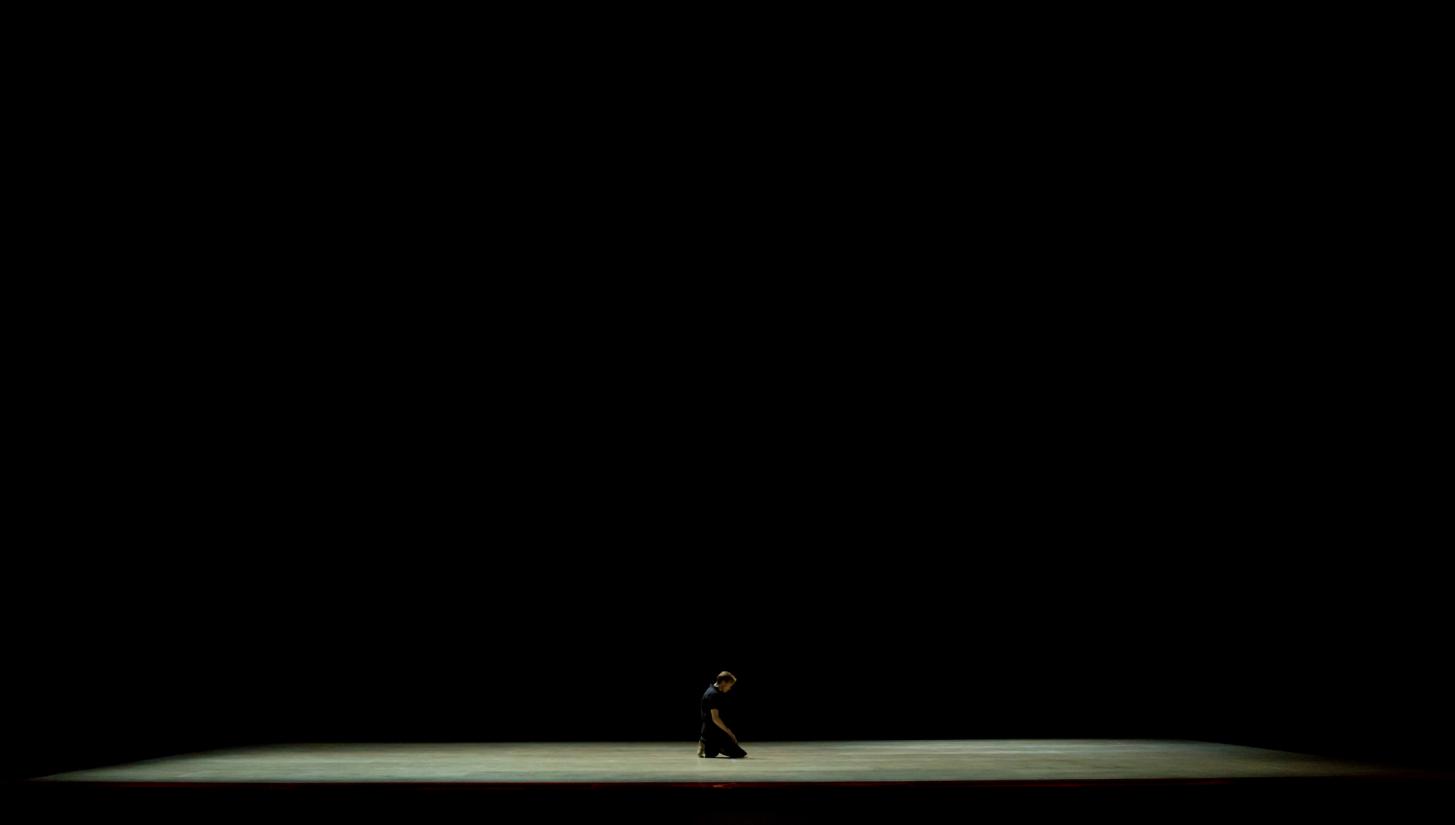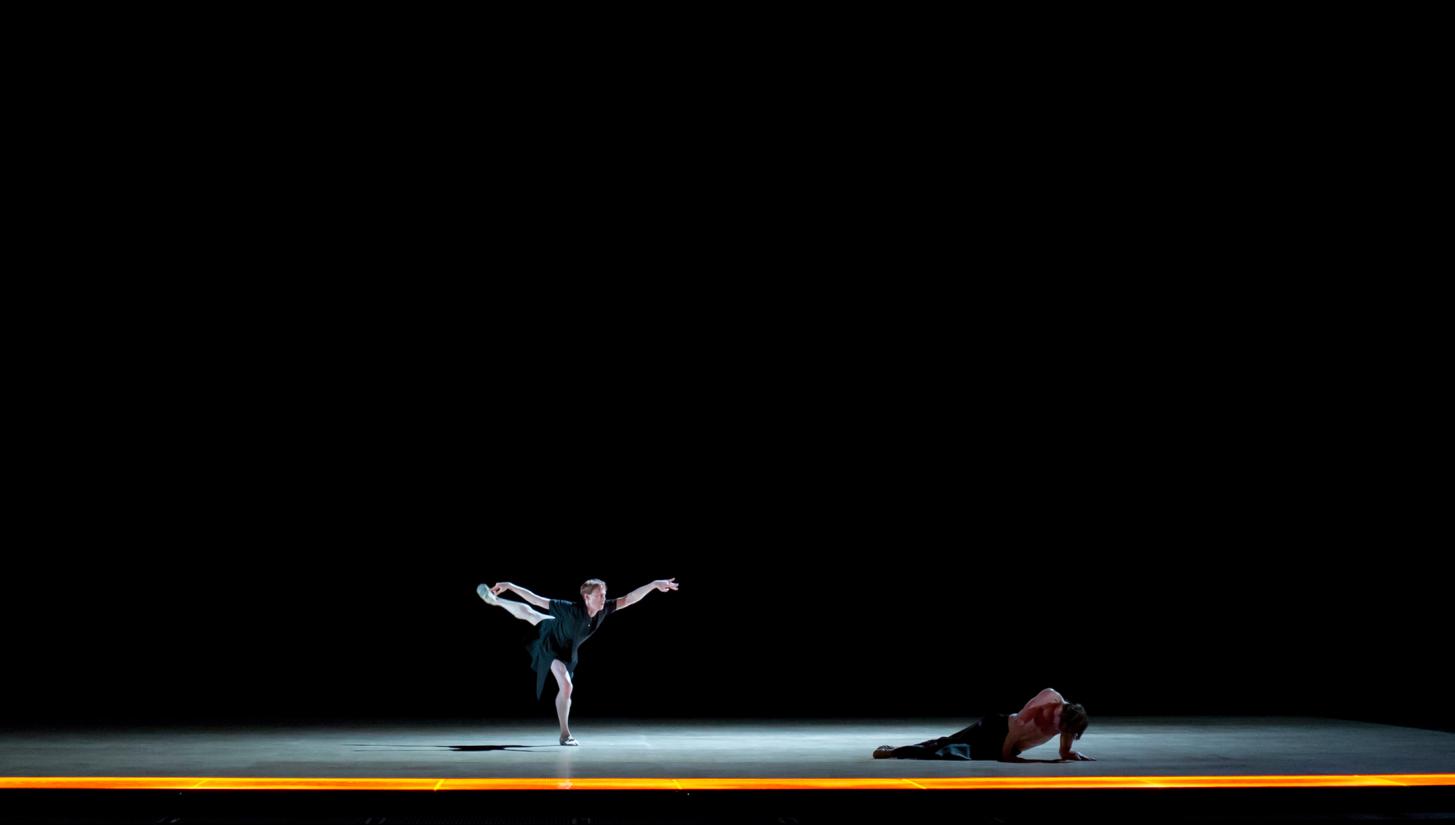 Obsidian Tear
2016

Company
The Royal Ballet

Duration
30 minutes

Choreography
Wayne McGregor

Music
Esa-Pekka Salonen 'Lachen Verlent' and 'Nyx'

Set Design
Wayne McGregor

Lighting Design
Lucy Carter

Fashion Director
Katie Shillingford

Fashion Designers
Craig Green, Hood By Air, Julius, Gareth Pugh, Assaf Reeb, Christopher Shannon, Telfar and Vivienne Westwood

Dramaturgy
Uzma Hameed

Originally danced by
Luca Acri, Matthew Ball, Alexander Campbell, Tristan Dyer, Ryoichi Hirano, Paul Kay, Calvin Richardson, Eric Underwood and Edward Watson

Premiere date and venue
28 May 2016, Royal Opera House, London, UK

Dates
'A CHOREOGRAPHIC BREAKTHROUGH FOR WAYNE McGREGOR'
- Roslyn Sulcas, The New York Times
The first work choreographed by Wayne McGregor on an all-male cast, Obsidian Tear is a visceral exploration of myth and modernity.

The ballet brings together two works for violin by renowned Finnish composer Esa-Pekka Salonen, juxtaposing the solitary despair of 'Lachen Verlent' with the mythic symphonic grandeur of 'Nyx', inspired by the Greek deity of Night. McGregor first heard Salonen's 'Nyx' in 2011 at its premiere in Paris. "It was overwhelming with an atavistic, almost mythic quality, but at the same time ethereal and strangely futuristic. There is a dialogue between myth and modernity in Esa-Pekka's phrases, and I knew immediately I wanted to make a choreographic response."

This confluence of ancient and modern underlines McGregor's vision for Obsidian Tear. The title and themes of the work are inspired by the epic geological journey of the black volcanic Obsidian rock as well as the small ovals of the substance, known as obsidian or Apache tears; the name of which is based upon a Native American legend where the shedding tears of family members, upon hearing the death of their warriors, crystallize into droplets of obsidian as they fall.

Rather than a narrative interpretation of the myth, Obsidian Tear draws on the physicality of emotion at its core, as well as exploring the properties and geological journey of the obsidian rock as metaphor for the potent emotional and social forces exerted on human life. "The title expresses the extremity of what happens inside the body when we feel intense emotional suffering, the sensation of something tearing and releasing fluid. The central metaphor of the piece is how interior forces like violent emotion materially shape the geology of our surroundings, in the same way as they become archived in our own DNA" – Wayne McGregor

McGregor translates this idea of intense, violent emotion into the raw physicality of the choreography in Obsidian Tear. Against a minimal yet bold stage environment, illuminated by a single flowing strip of orange floor suggesting a threatening, volcanic source, the visceral movements of the male dancers exhibit a dynamism between extreme tenderness and extreme brutality in sweeping group sections and tender solo performances, the body exposed in the bare setting of the stage.

Katie Shillingford provides fashion direction for the costumes in Obsidian Tear, curating a collection of clothes by different designers which, as McGregor describes, "identified its own tribe through shared elements influenced by the zeitgeist so that there is cross-talk between them. Its beautifully curated. Simultaneously mythic and modern."


Co-production between The Royal Ballet and Boston Ballet with generous philanthropic support from Linda and Philip Harley, Victoria Robey and an anonymous donor.

Concept image: Ancient astronomical instrument, Jantar Mantar Observatory, Jaipur. Photographed by Wayne McGregor.
Production images: © ROH 2016. Photographs by Andrej Uspenski.