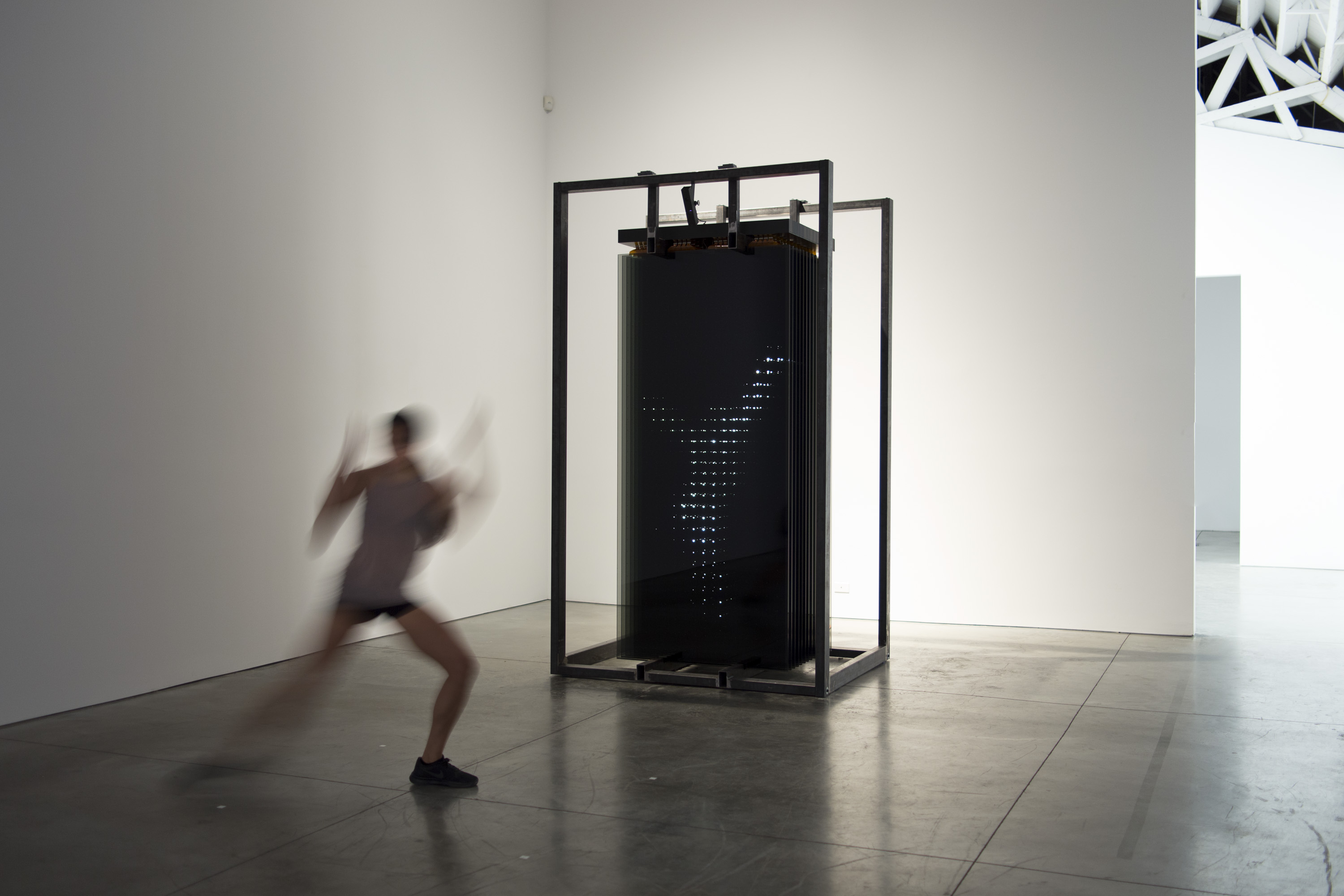 Self and Other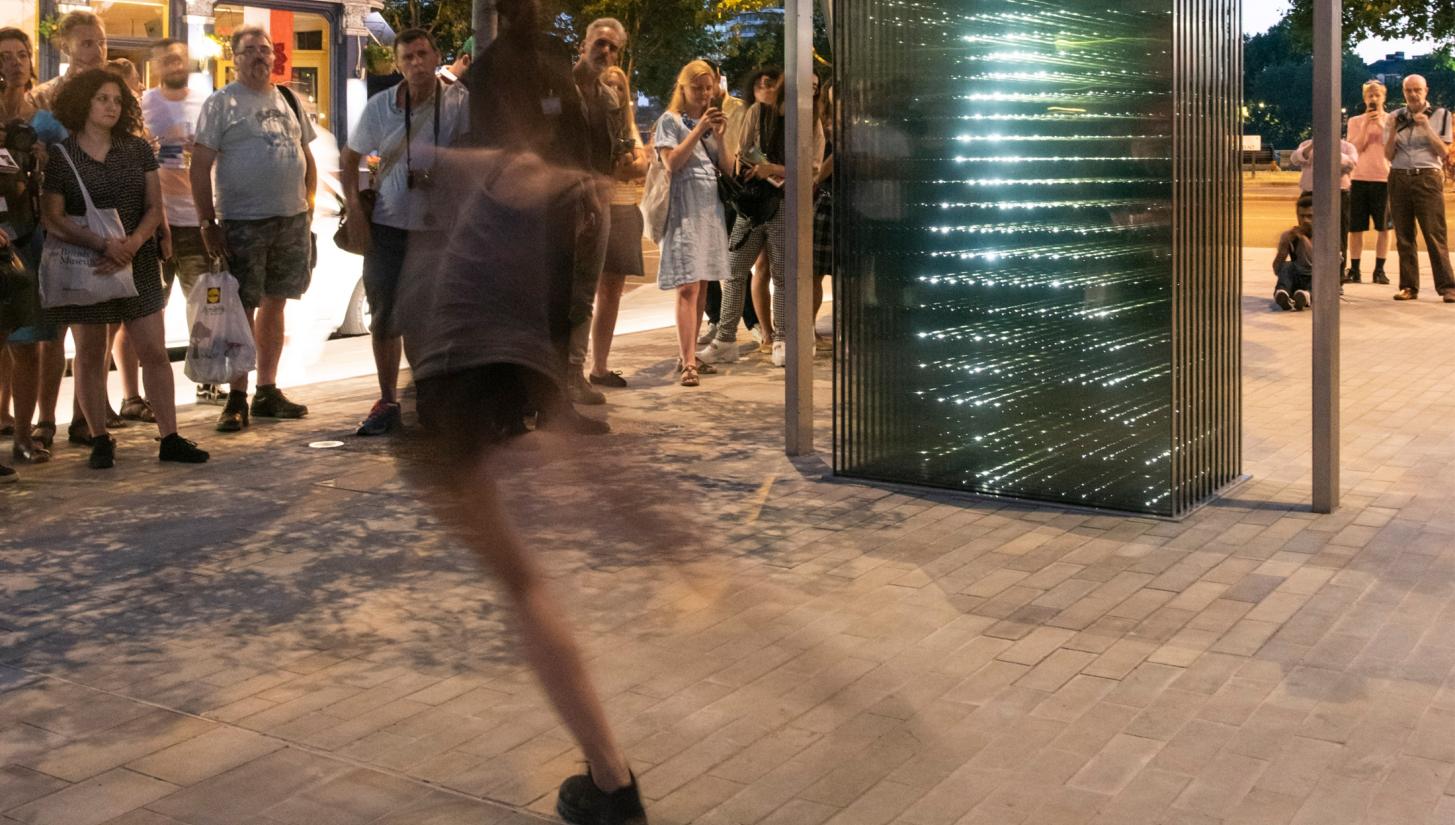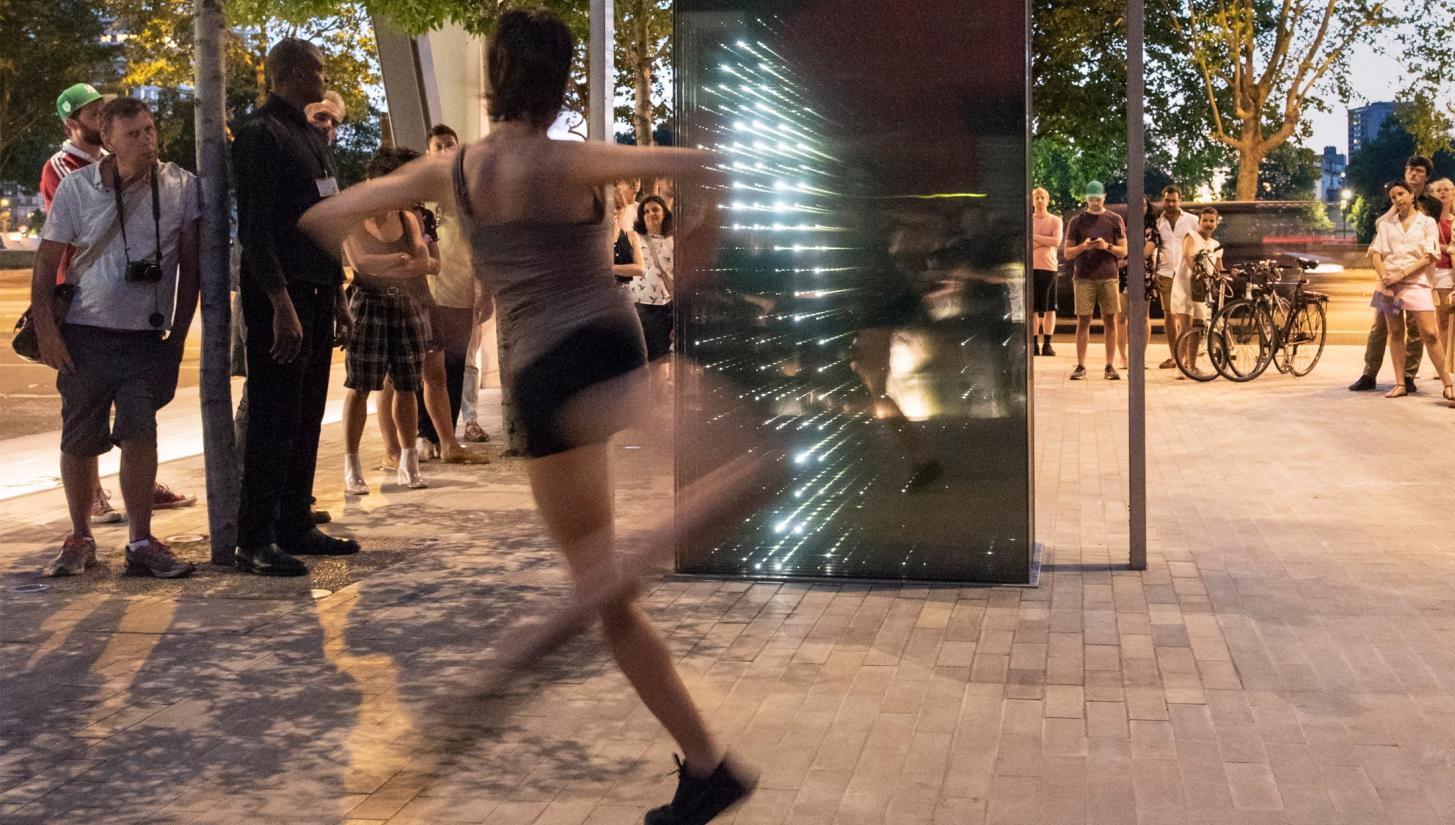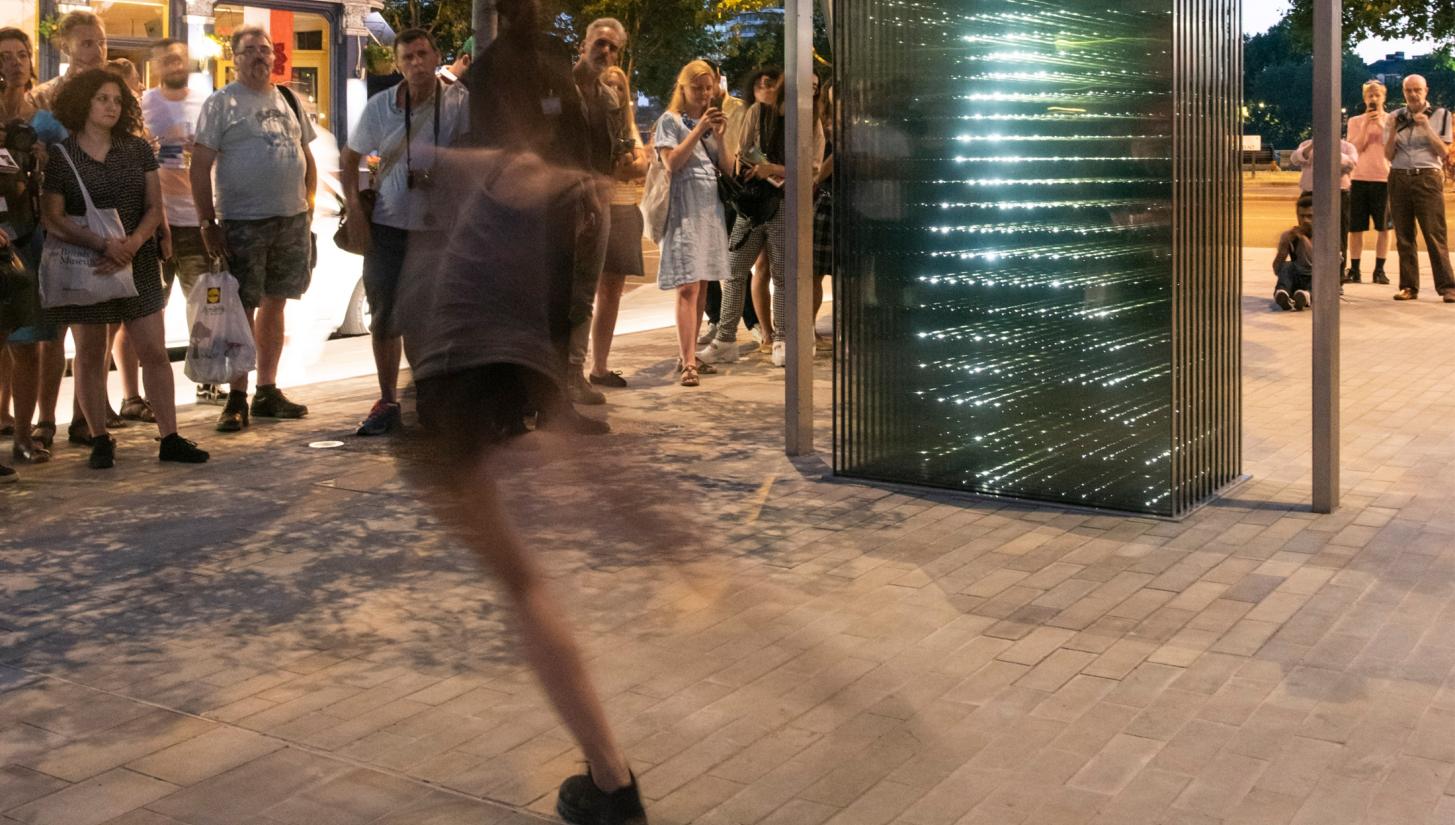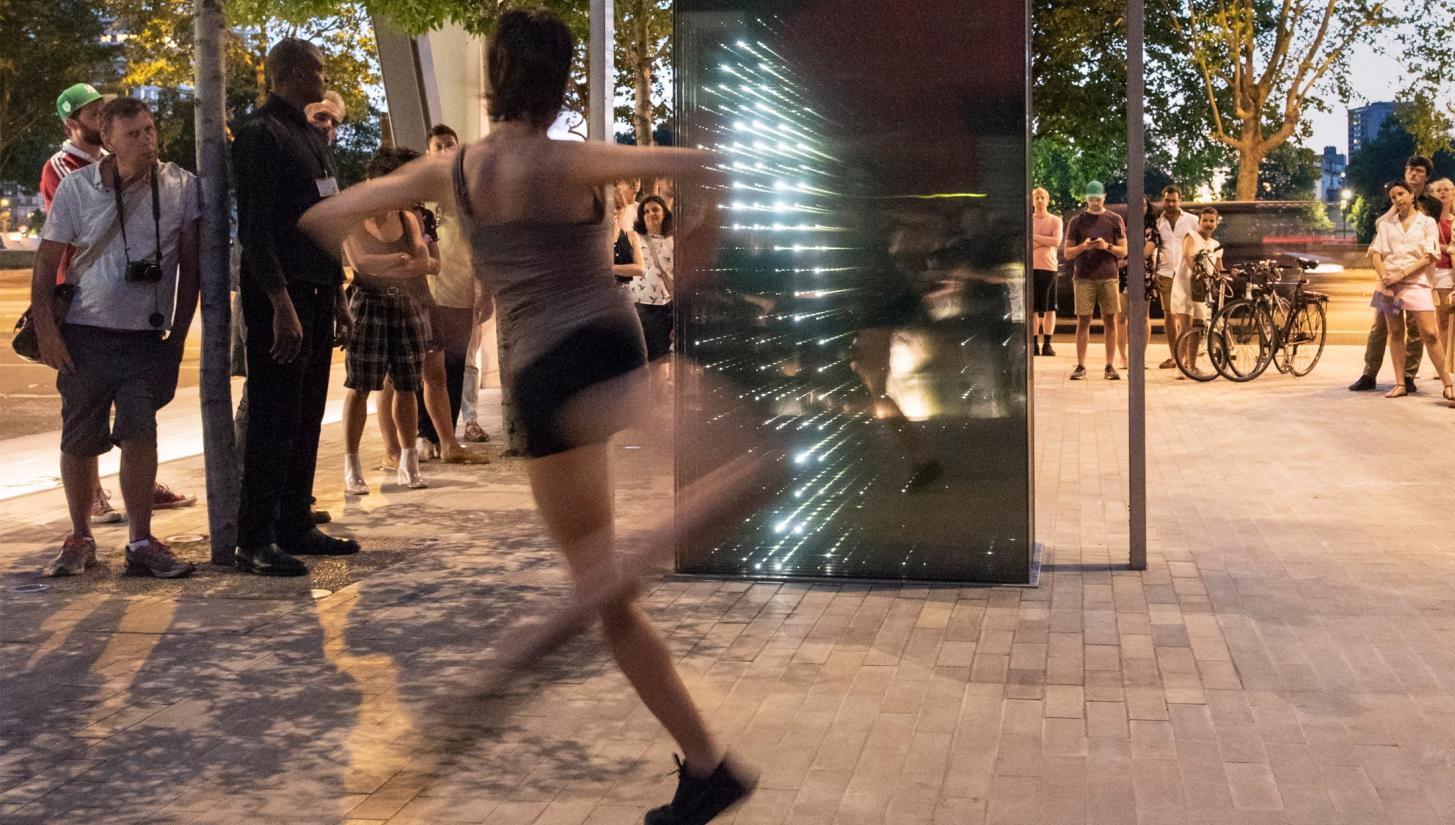 Self and Other
2016

Company
Studio Wayne McGregor and Random International

Choreography
Wayne McGregor

Music
Max Richter

Design
Random International

Costume Design
Moritz Junge, costumes originally designed for the production UNDANCE

Originally danced by
Fukiko Takase

Premiere date and venue
23 September 2016, PACE Gallery, New York, USA

Dates
A digital interactive installation questioning aspects of identity and autonomy in the post-digital age, Self and Other brings Studio Wayne McGregor and Random International together for their fifth collaboration.

Exploring ideas of identity, perception and human behaviour, Random International's Self and Other is a sculpture of large, evenly spaced glass sheets embedded with a grid of LED lights. The sculpture reacts to human presence, translating and reflecting the onlooker's full length, three-dimensional form and movements into points of light, captured within the layers of glass. Exploring the representation and perception of the self-image, the responsive nature of the work encourages participation, inviting us to move and engage with both the work and one another in unexpected physical interactions.

In 2016, Random International invited Wayne McGregor to work with and activate the installation with choreographic interventions. At the PACE Gallery in New York, short solo dance sequences were performed by Company Wayne McGregor dancer Fukiko Takase in response to the sculpture, with music composed by Max Richter.

Self and Other has since been presented at the Albert Embankment Plaza in London as part of Art Night 2018, a free contemporary arts festival, marking Random International's first public, outdoor commission in the UK.


Top image: Fukiko Takase performing with Self and Other at PACE Gallery, New York, 2016.
Carousel images: Catarina Carvalho performing with Self and Other as part of Art Night 2018 at Albert Embankment Plaza, London. Images by Thierry Bal.