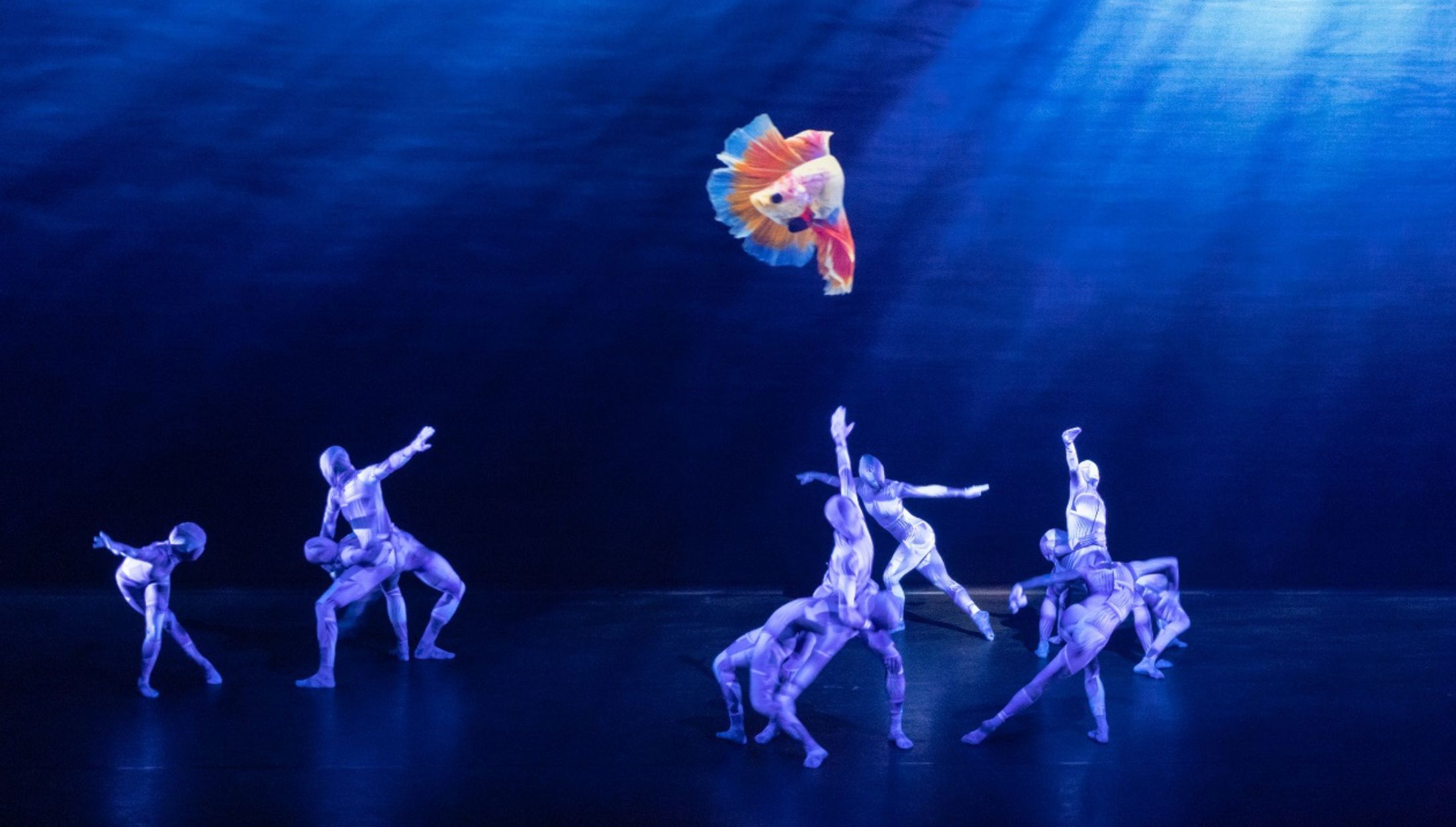 ​UniVerse: A Dark Crystal Odyssey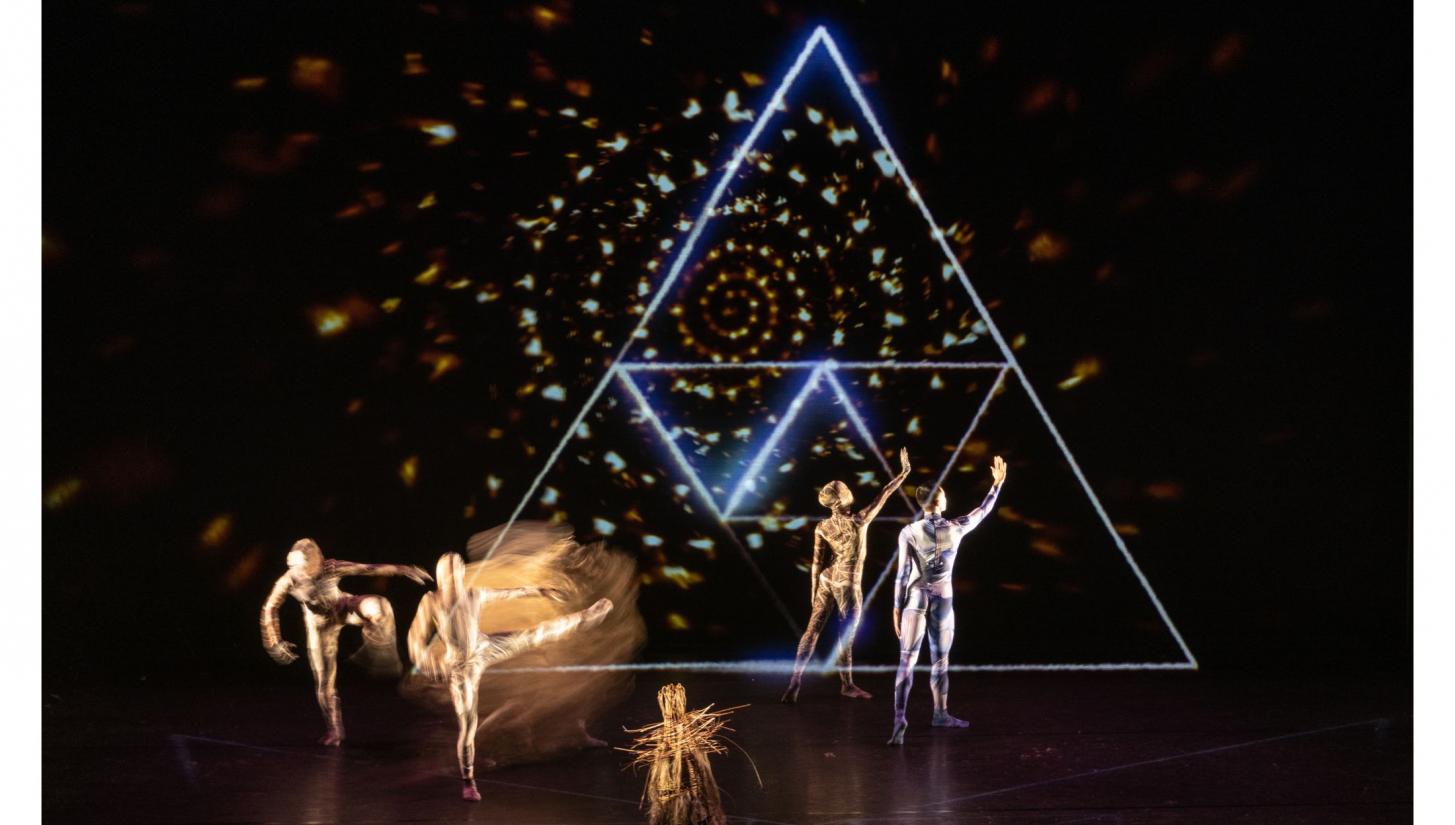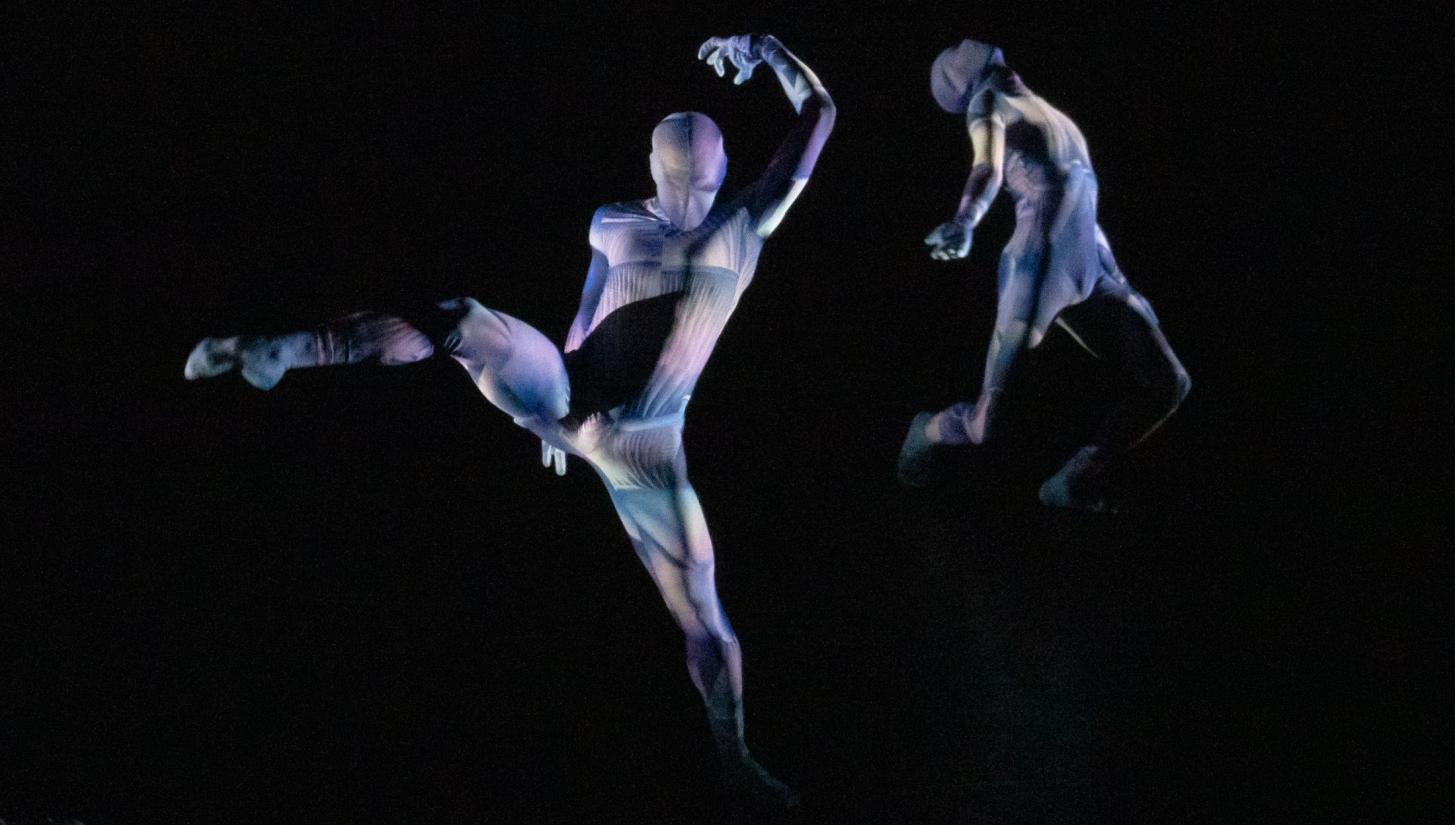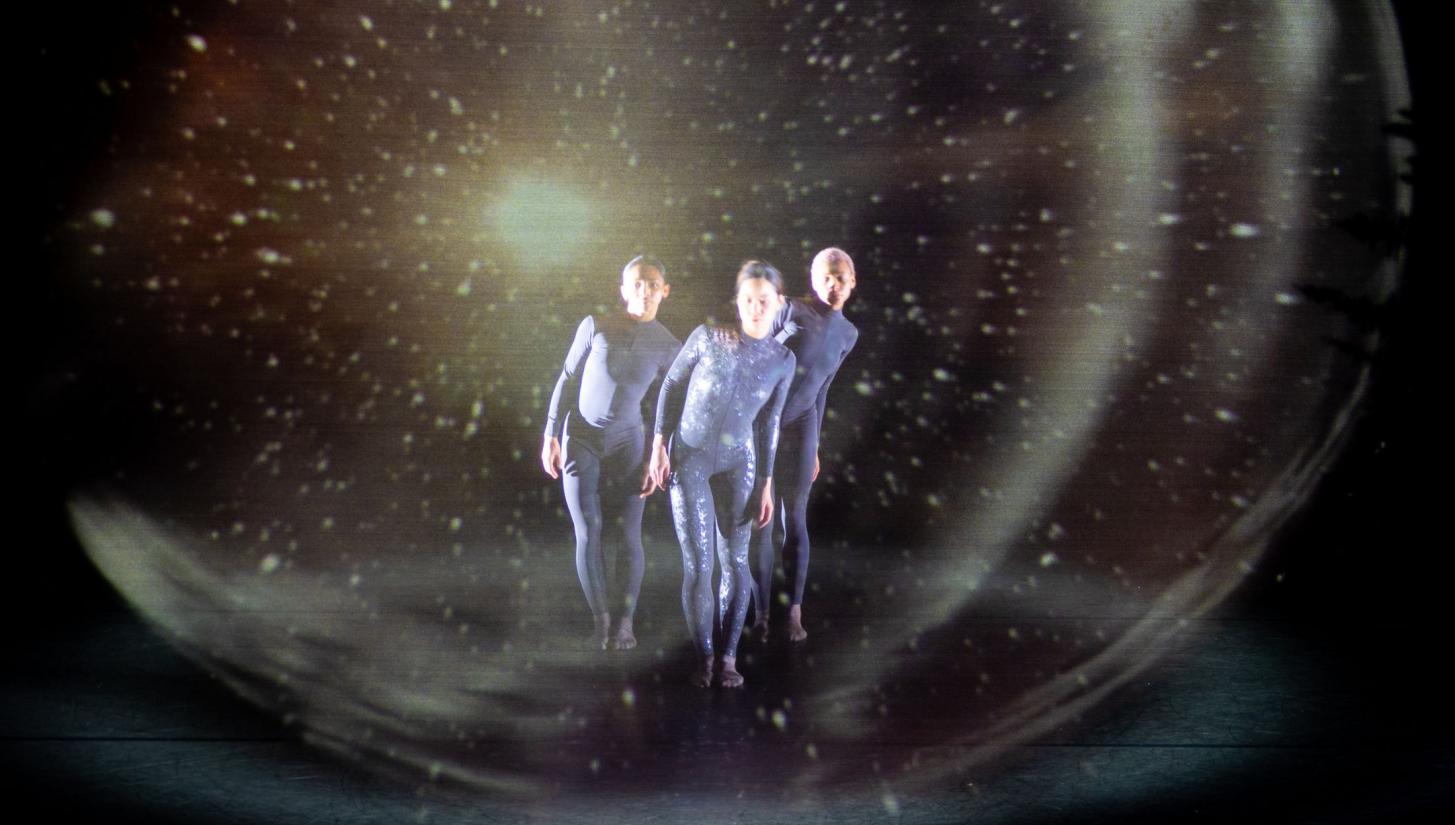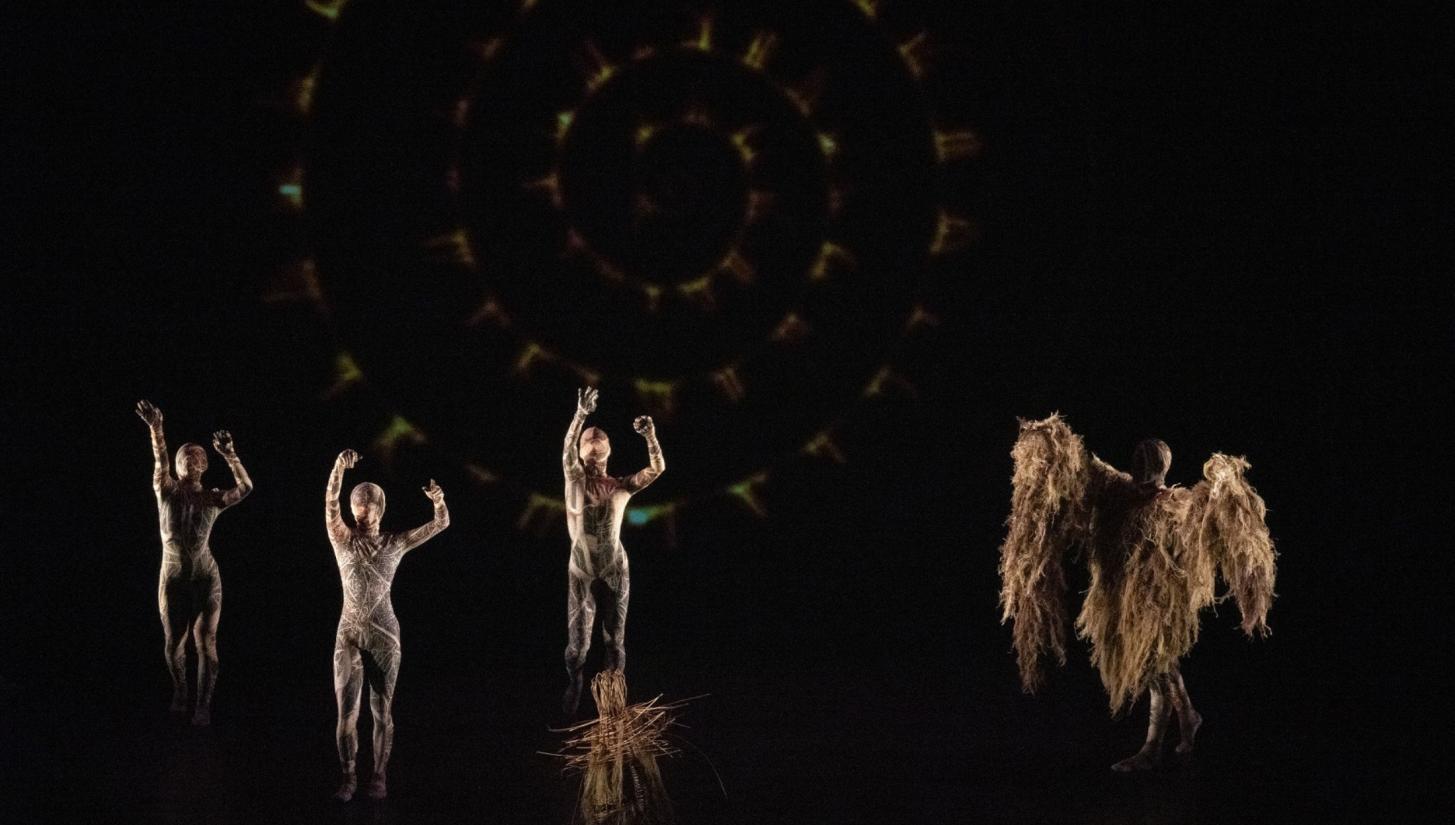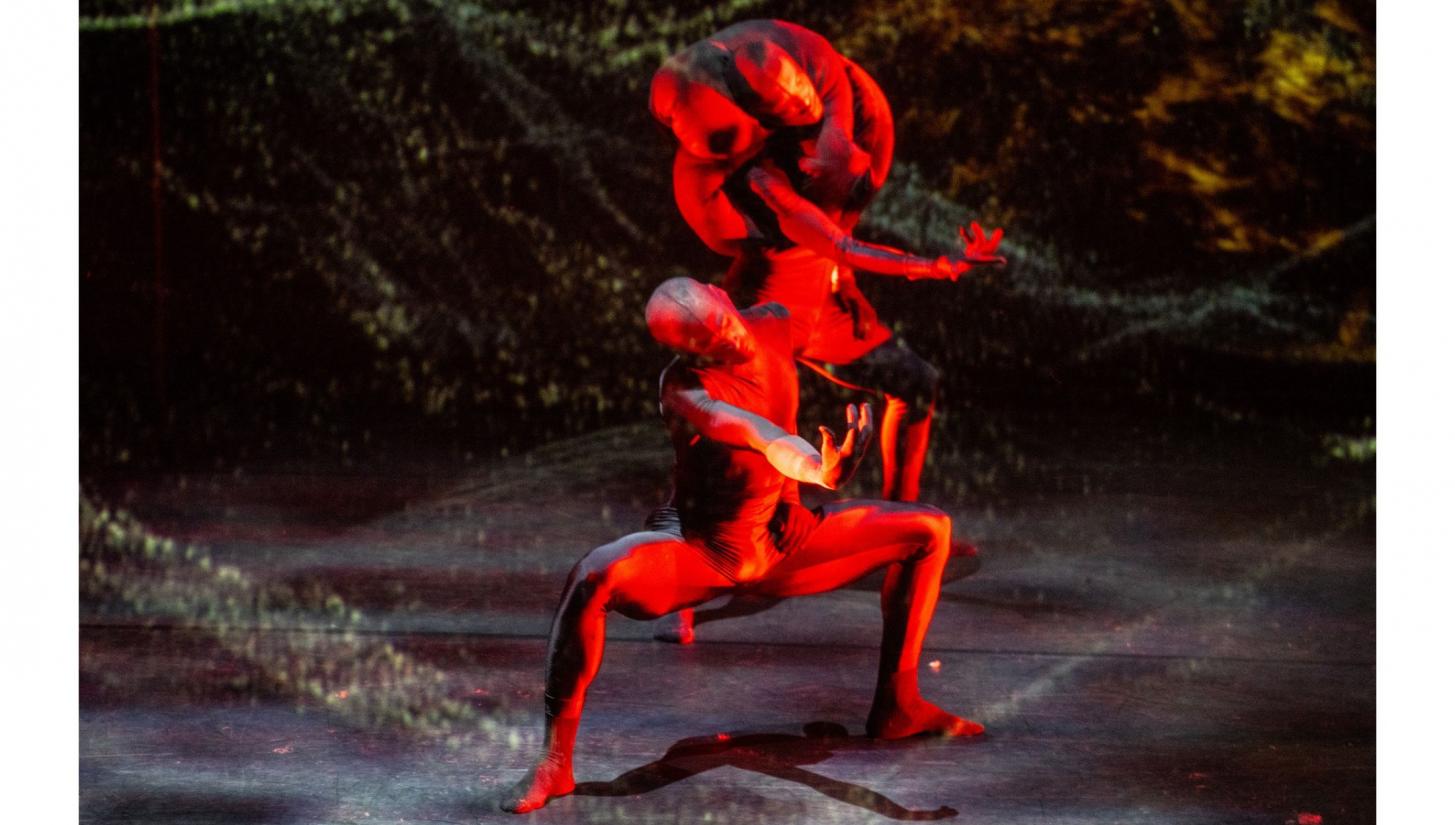 UniVerse
A Dark Crystal Odyssey
2023

Company
Company Wayne McGregor

Duration
70 minutes

Director and Choreographer
Wayne McGregor

Music
Joel Cadbury

Film Design
Ravi Deepres

Lighting Design
Lucy Carter

Costume and Head Pieces
Philip Delamore and Dr. Alex Box

Spoken Word Artist
Isaiah Hull

Dramaturg
Uzma Hameed

With special thanks to Brian and Wendy Froud

Design Associate: Catherine Smith
Associate Film Designer: Luke Unsworth
Specialist Animation: Steven Spencer
Lighting Associate: Callum MacDonald
New Costume/Character Co-Creators: Shanti Bell, Sam JW Chester and Yeonwoo Oh
Costume Production Assistant: Peini Yu

Originally danced by
Winnie Asawakanjanakit, Rebecca Bassett-Graham, Jordan James Bridge, Salvatore De Simone, Chia-Yu Hsu, Hannah Joseph, Chien-Shun Liao, Jasiah Marshall, and Salomé Pressac

Premiere date and venue
13 May 2023, Linbury Theatre, Royal Opera House, London, UK

Dates


For latest on Company Wayne McGregor and our touring and projects, sign up here.
✮✮✮✮
'[AN] ARRESTING MEDITATION ON OUR AILING PLANET COMBINING DANCE, POETRY, FILM AND MUSIC TO STARTLING EFFECT'

- Lyndsey Winship, The Guardian
✮✮✮✮
'A TREMENDOUSLY INVENTIVE SHRIEK OF HORROR AT THE STATE OF THE PLANET... A RETINA-DAZZLING, THOUGHT-PROVOKING SUCCESS'

-Mark Monahan, The Telegraph
UniVerse: A Dark Crystal Odyssey is a moving meditation on the climate crisis, exploring themes of exploitation, destruction, apathy and ultimately hope. Originally inspired by The Dark Crystal, Jim Henson's cult fantasy movie about an ailing planet and a divided race, this piece depicts an earth riven by extremes and urgently in need of healing.

Immersive digital environments and cutting-edge costumes create a stunning blend of fantasy and documentary, while high tensile choreography in dialogue with spoken word, powerfully evokes the inseparability of humanity and nature. Performed by the extraordinary dancers of Company Wayne McGregor, this is a modern eco-myth that asks how we can come together to be whole again.

A team of world-class creatives led by choreographer and director Wayne McGregor, includes composer Joel Cadbury, film designer Ravi Deepres, lighting designer Lucy Carter, spoken word artist Isaiah Hull, dramaturg Uzma Hameed, costume designer Philip Delamore and face-and-body artist Alex Box, with special thanks to Brian and Wendy Froud.


A co-production between Studio Wayne McGregor and The Royal Ballet in association with The Jim Henson Company.

Images: Andrej Uspenski.