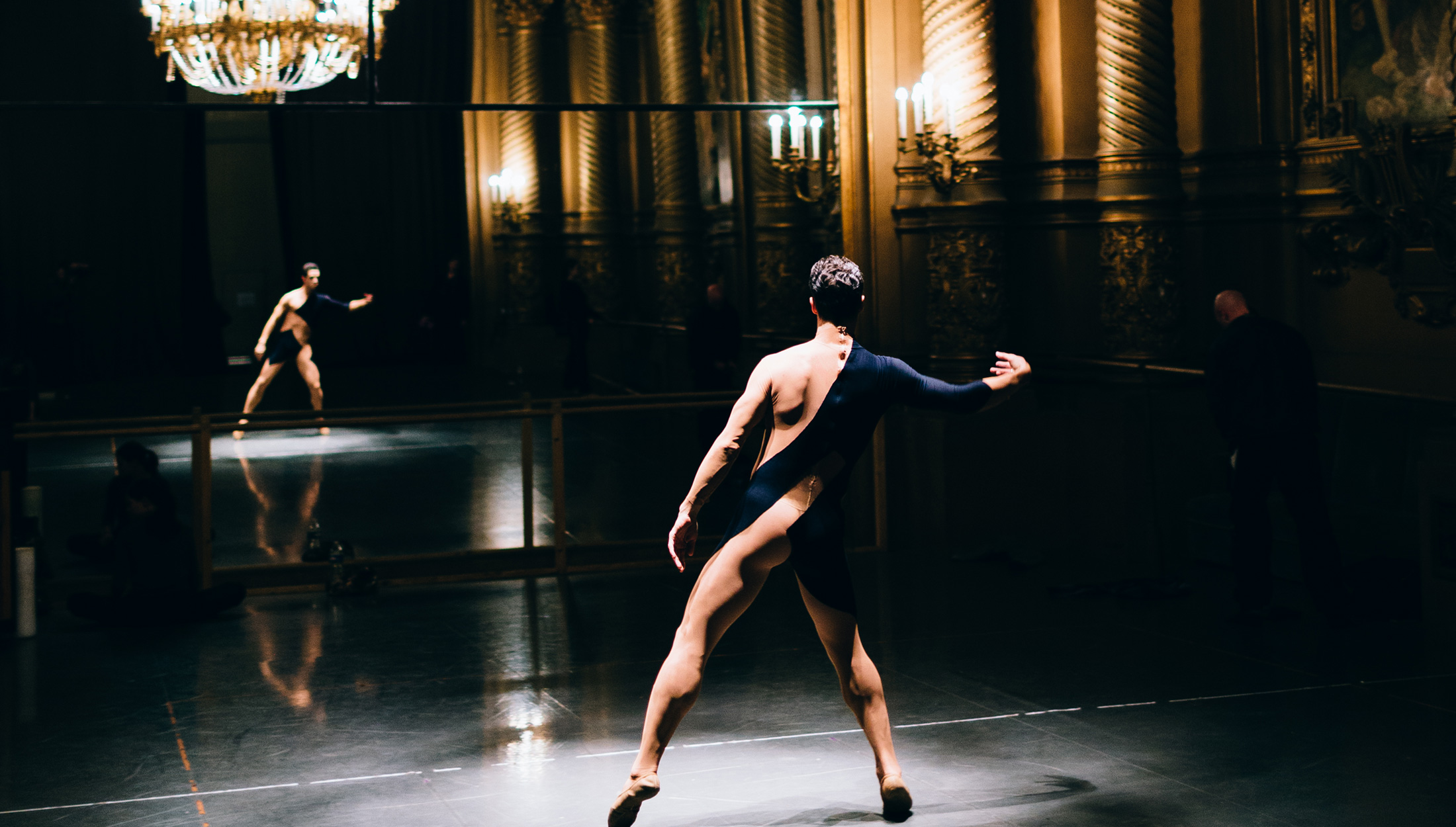 Alea Sands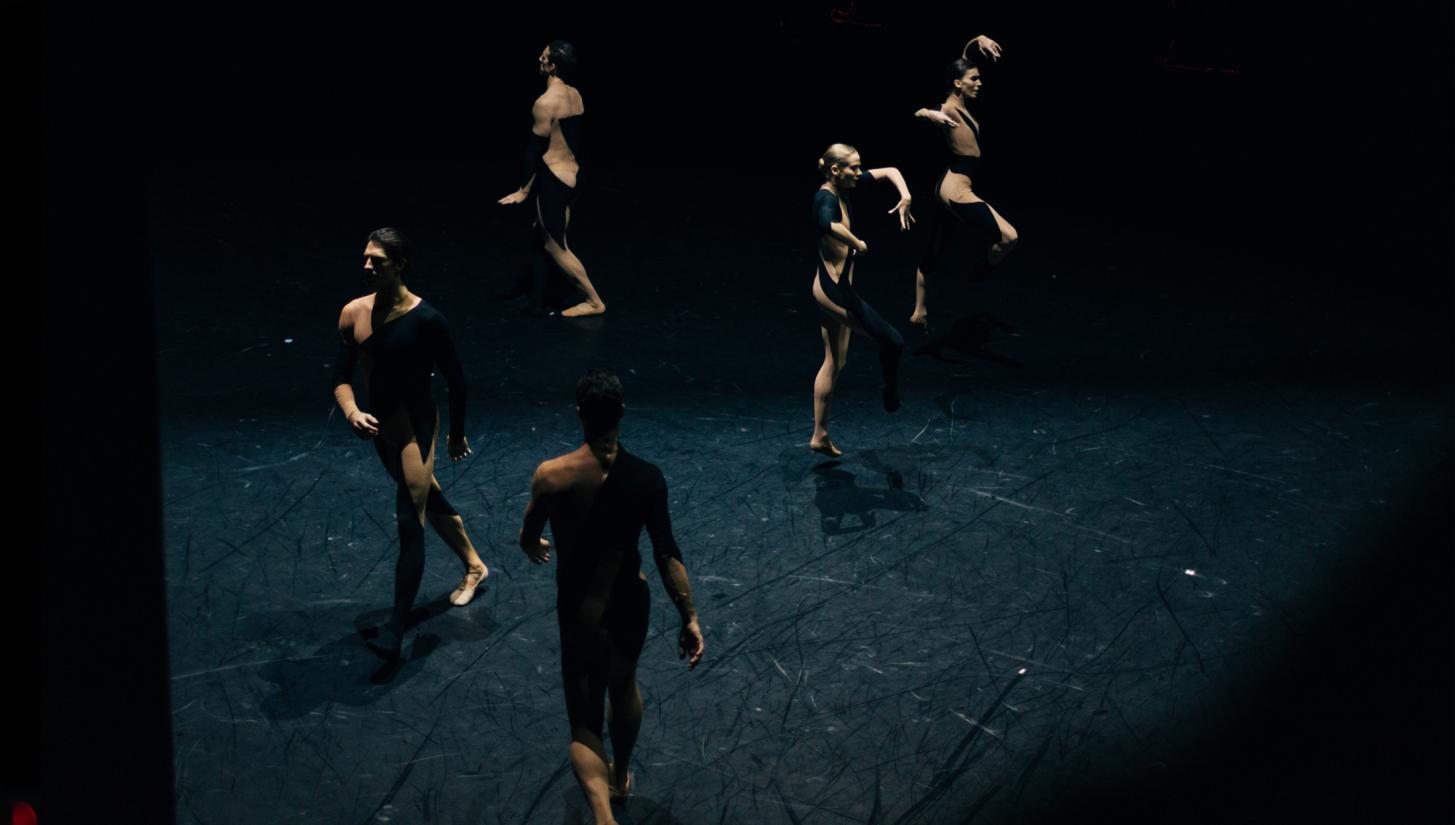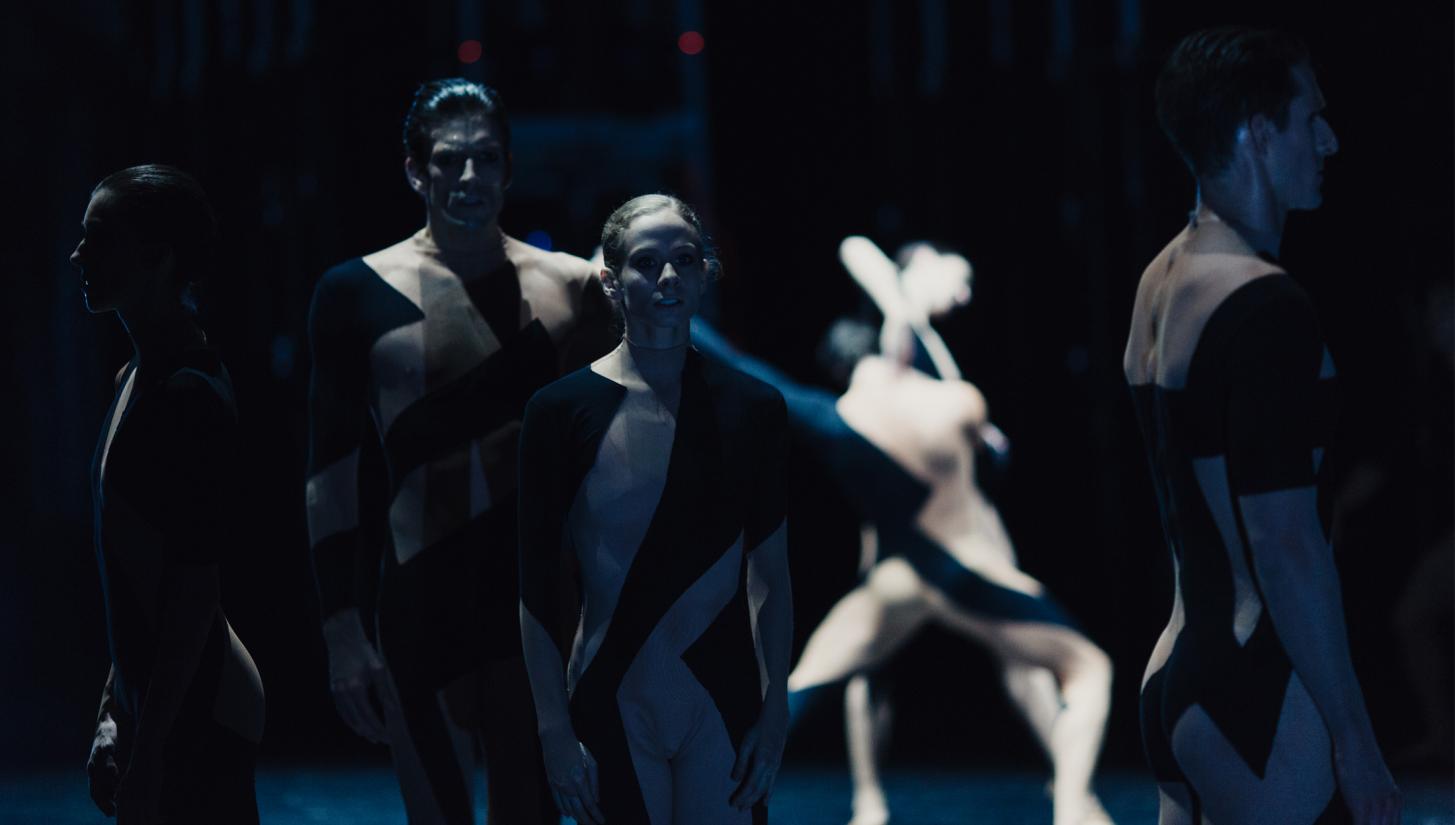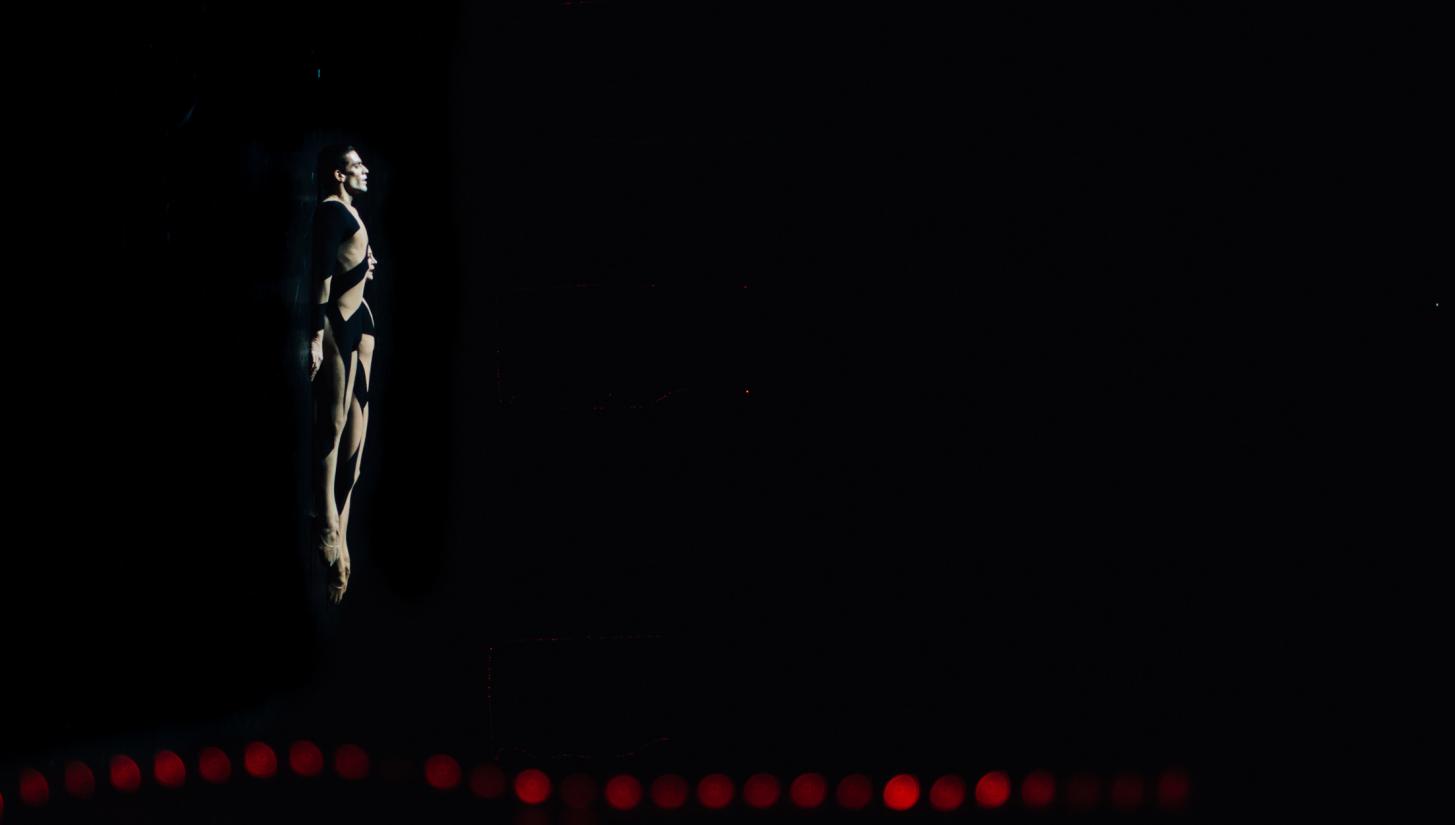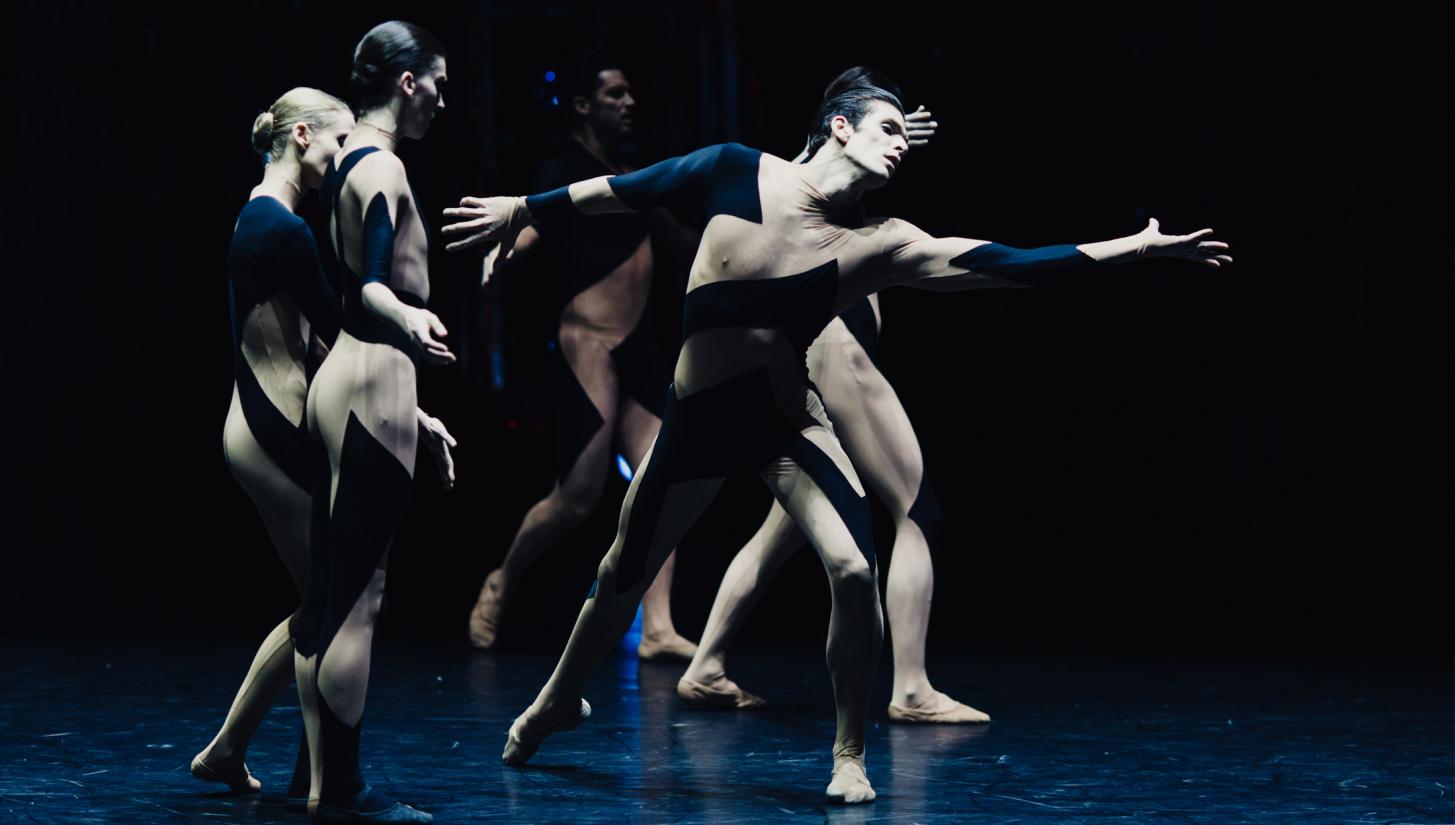 Alea Sands
2015

Company
Paris Opera Ballet

Duration
20 minutes

Choreography
Wayne McGregor

Music
Pierre Boulez 'Anthèmes II, for violin and live electronics'
Computerised music by Andrew Gerzso and Gilbert Nouno of IRCAM

Scenography
Haroon Mirza

Lighting Design
Lucy Carter

Costume Design
Gareth Pugh

Originally danced by
Léonore Baulac, Jérémie Bélingard, Audric Bezard, Vincent Chaillet, Mathieu Ganio, Marie-Agnès Gillot and Laura Hecquet

Premiere date and venue
1 December 2015, Palais Garnier, Paris, France

Dates
'COMMANDING THE ENTIRE SPACE AND ENVELOPING THE VIEWER, McGREGOR DIRECTS A TOTAL ART EXPERIENCE, WHICH DEFTLY MELDS THE THREE CONSTELLATIONS OF DANCE, MUSIC AND VISUAL ARTS'
– Gabriella Daris, Blouin Artfino
Set to Pierre Boulez's 'Anthèmes II', Wayne McGregor conceived Alea Sands in conjunction with visual artist Haroon Mirza and fashion designer Gareth Pugh.

Alea Sands premiered as part of a triple bill celebrating the French composer Pierre Boulez, a prominent figure in post-war classical music who in the 1950s, developed a conceptional framework of aleatoric music. For Alea Sands, McGregor paid tribute to Boulez's experimentation with "controlled chance" by commissioning the Institut de Recherche et Coordination Acoustique/Musique (IRCAM), established by Boulez in 1977 as an institute specialising in musical research and creation, to experiment with Boulez's 1997 composition for violin and live electronics, 'Anthèmes II'. During a performance, live violin is manipulated in real-time using a digital harmoniser designed by Andrew Gerzso and Gilbert Nouno of IRCAM.

Interacting with Boulez's electronically manipulated score, Haroon Mirza created a captivating and experimental lighting and sound environment for Alea Sands, inspired by the unique architecture of the Palais Garnier, the venue in which Alea Sands premiered in 2015. Against this scenography, dancers wear variations of patterned geometric shapes, designed by British fashion designer and regular collaborator of McGregor, Gareth Pugh.

Alea Sands is McGregor's third creation for the Paris Opera Ballet, following Genus in 2007 and L'Anatomie de la Sensation (Pour Francis Bacon) in 2011.


Images: Vutheara Kham, Art Direction by Antoine Neufmars.