Autobiography Edits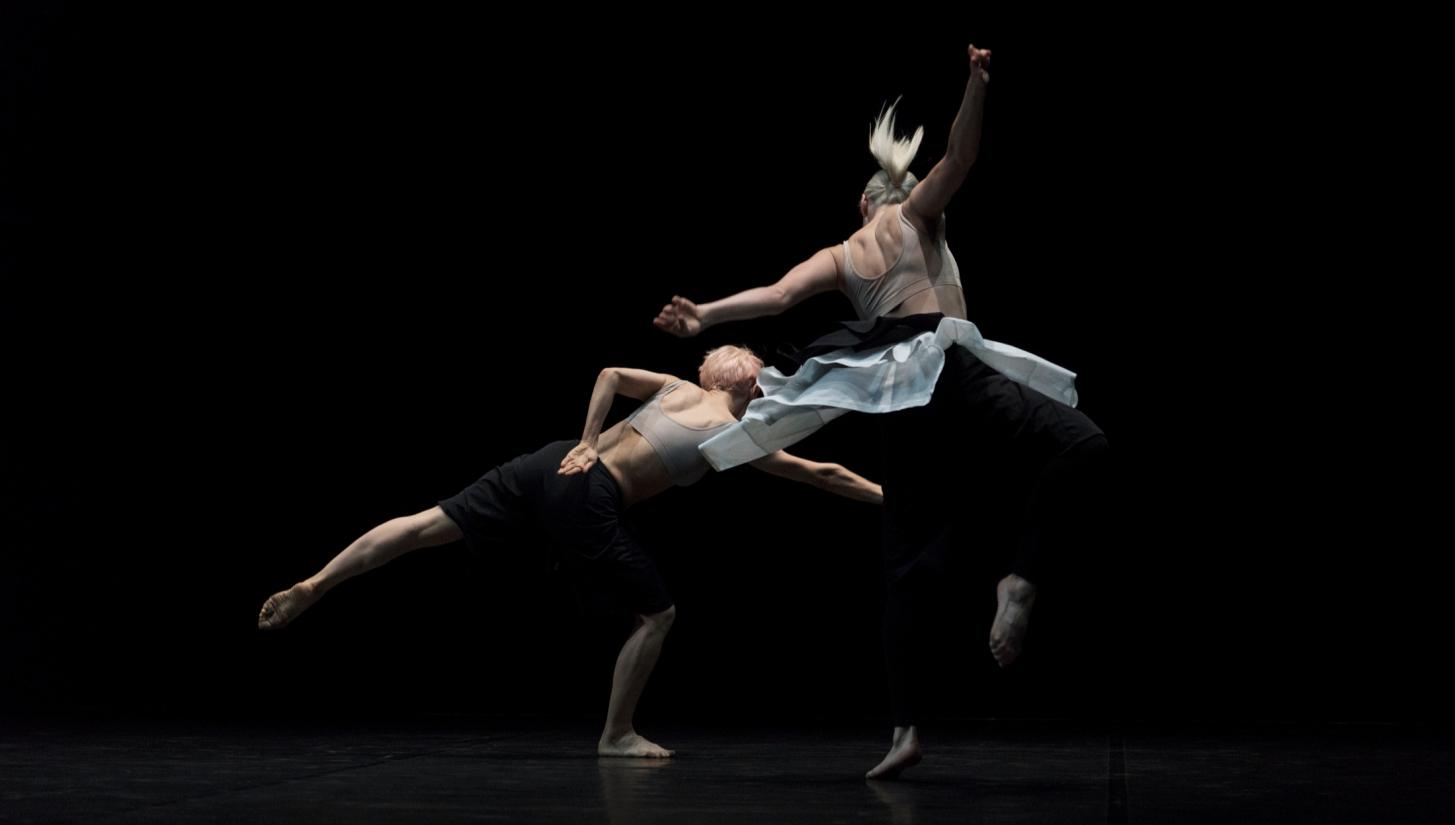 Autobiography Edits
2017

Company
Company Wayne McGregor with Jlin

Concept and Direction
Wayne McGregor

Choreography
Wayne McGregor, in collaboration with the dancers

Music
Jlin

Lighting Design
Lucy Carter (for Autobiography)

Costume Design
Aitor Throup (for Autobiography)

Dramaturgy
Uzma Hameed (for Autobiography)

Originally performed by
Rebecca Bassett-Graham, Jordan James Bridge, Travis Clausen-Knight, Louis McMiller, Daniela Neugebauer, Jacob O'Connell, James Pett, Fukiko Takase, Po-Lin Tung, Jessica Wright and Jlin

Premiere date and venue
27 October 2017, Unsound Festival, St Lawrence Centre for the Arts, Toronto, Canada

Dates
'THE FESTIVAL'S CROWNING MOMENT'
- Aaron Coultate, Resident Advisor (Unsound Festival, Krakow 2018)
Autobiography Edits is a compact and stripped back version of Wayne McGregor's 2017 work Autobiography, performed without a set by dancers from Company Wayne McGregor with a live performance of the score by Jlin.

Premiered as part of Unsound Festival in Canada in 2017, Autobiography Edits underlines Unsound's role in bringing McGregor and Jlin together to collaborate on the score for Autobiography.

"I was introduced to Wayne [McGregor] by Unsound Productions. Unsound thought that Wayne and I would be a good match for collaboration. Wayne and I met for the first time face to face in Chicago in October 2016 to get to know each other a bit before we started this journey. Wayne is a great person, collaborator, and friend. When Wayne asks you to do something he completely trusts you. He never micro-manages. Wayne and I kept very close tabs with each other throughout this collaboration. I asked myself what sounds am I going to use? I then began to research genome code readings since Autobiography is based on Wayne's entire genome. Translating Wayne's genome reading through sound was the goal." - Jiln, discussing the creation of the score for Autobiography with Groove magazine.

In 2018, McGregor and Jlin were awarded the biennial Gross Family Prize for their collaboration on Autobiography, an award which celebrates a choreographer and composer's 'risk-taking, vision, originality and technical mastery'.

Since it's premiere in October 2017, Autobiography Edits has toured internationally and has been performed at a number of festivals, including the Ravello Festival in Italy, Unsound Festival in Poland, and Rewire Festival in the Netherlands.


Images: Ravi Deepres and Alicia Clarke.
Video: 'The Abyss of Doubt' music video. Music composed by Jerrilynn Patton, published by copyright control. Directed and edited by Ben Cullen Williams, on behalf of Studio Wayne McGregor.