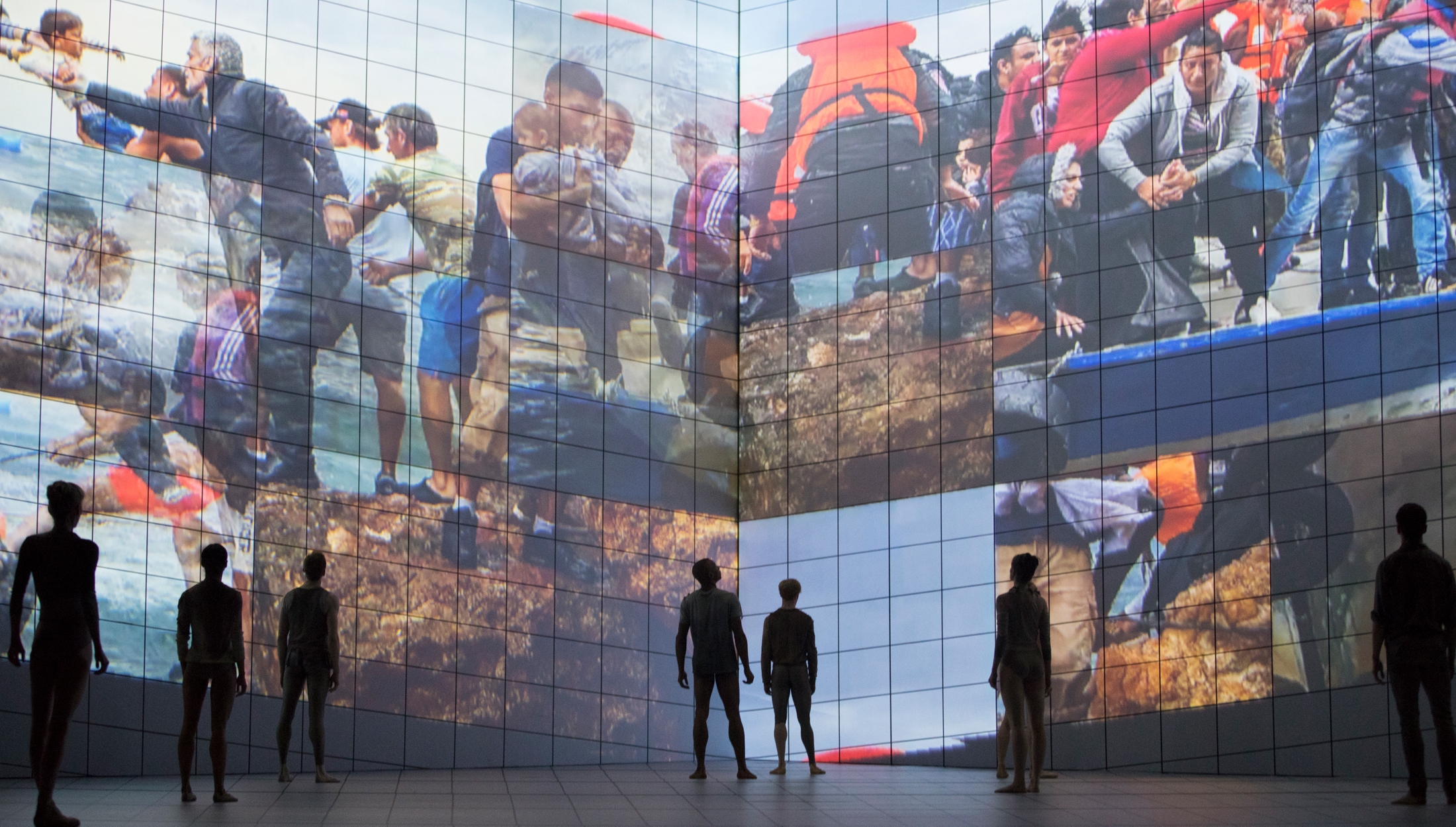 Multiverse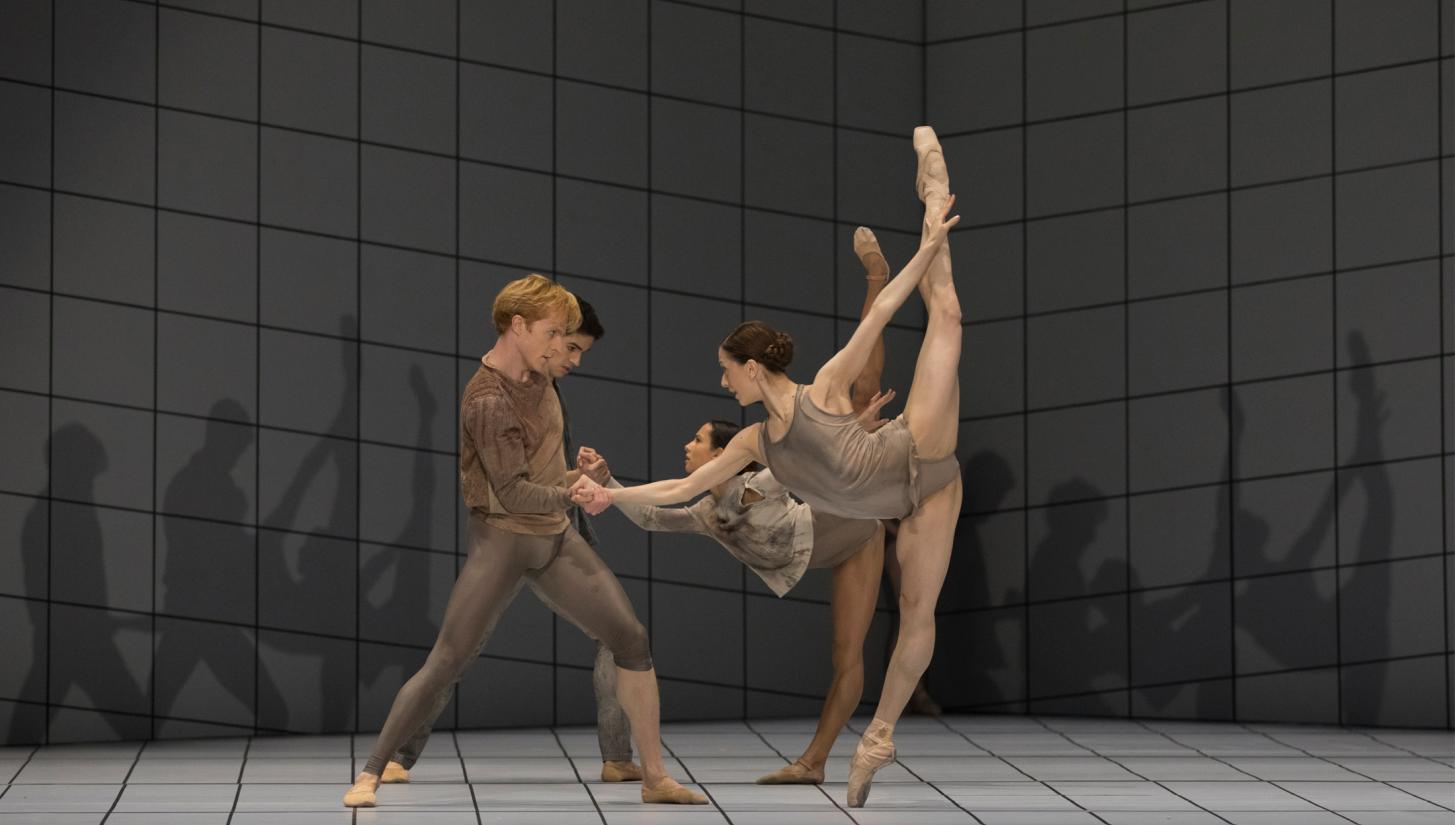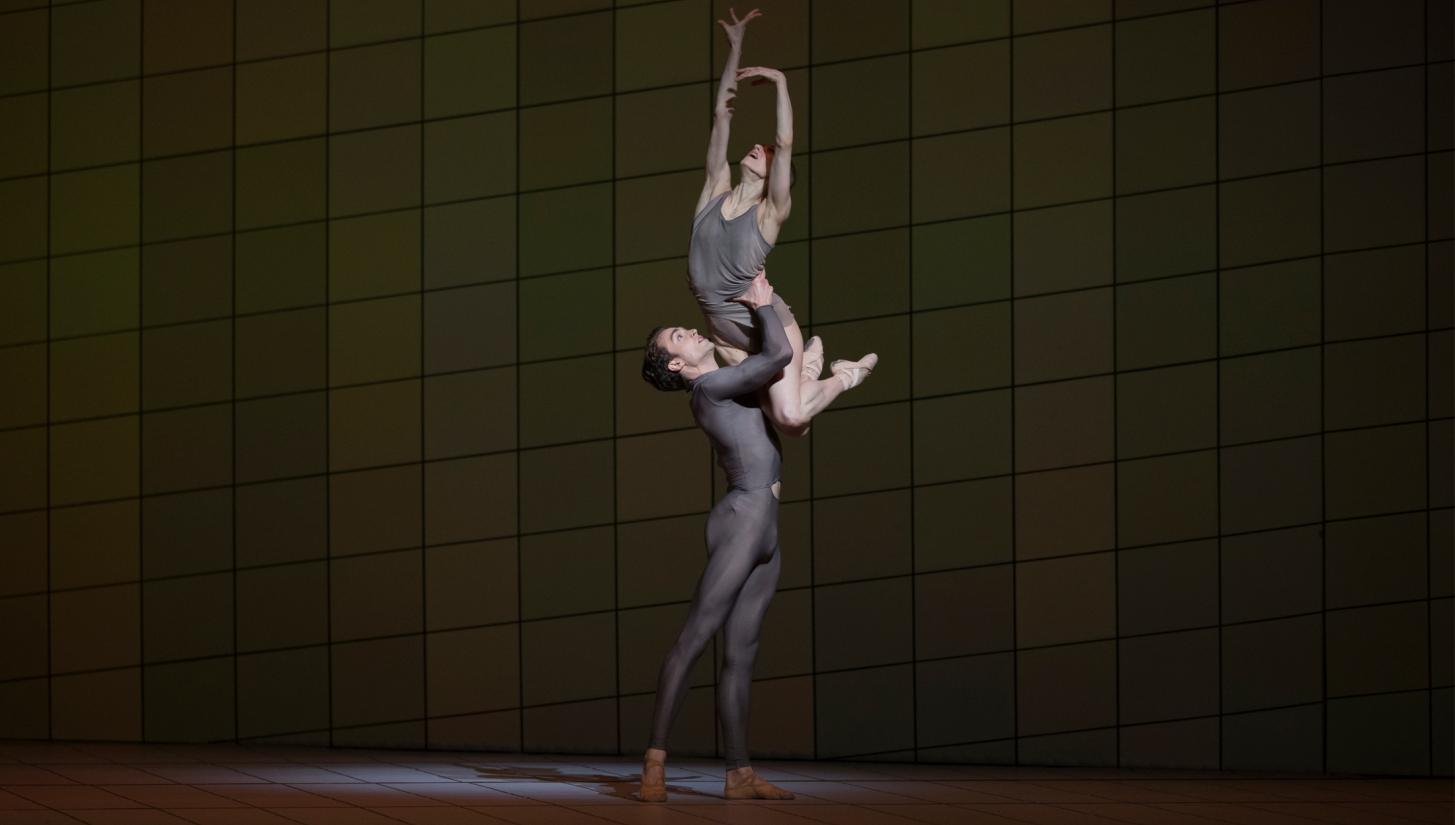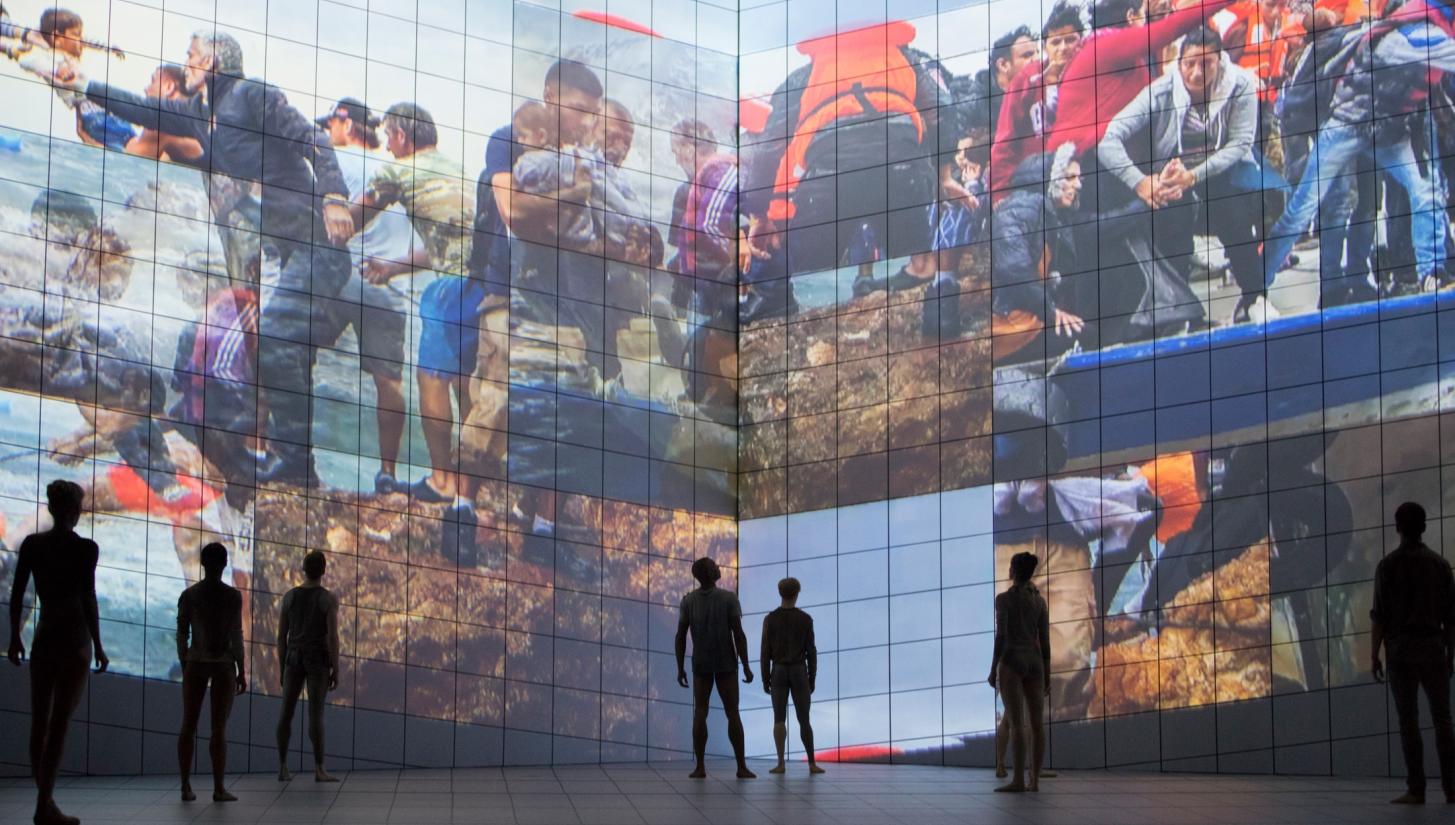 Multiverse
2016

Company
The Royal Ballet

Duration
40 minutes

Choreography
Wayne McGregor

Music
Steve Reich 'It's Gonna Rain' and 'Runner'

Set Concept and Design
Rashid Rana

Lighting Design
Lucy Carter

Costume Design
Moritz Junge

Projection Design
Murtaza Ali

Dramaturgy
Uzma Hameed

Originally danced by
Matthew Ball, Federico Bonelli, Olivia Cowley, Lauren Cuthbertson, Francesca Hayward, Paul Kay, Sarah Lamb, Mayara Magri, Steven McRae, Marianela Nuñez, Anna Rose O'Sullivan, Calvin Richardson, Eric Underwood and Edward Watson

Premiere date and venue
10 November 2016, Royal Opera House, London, UK

Dates
✮✮✮✮
'IF EVER A PROGRAMME SHOWED HOW ASTUTE WAYNE McGREGOR IS IN CHOOSING HIS CREATIVE PARTNERS, THIS IS IT'
- Debra Craine, The Times
A reflection of contemporary geopolitical crises, Multiverse is a landmark collaboration between leading innovators from three disciplines of contemporary art; Wayne McGregor, Steve Reich and Rashid Rana.

Since the beginning of his career, McGregor has choreographed on several compositions by celebrated composer Steve Reich, including the first work he choreographed for his own company back in 1993 Xeno 1 Xeno 2 Xeno 3, set to Reich's 'Sextet'. "Throughout my career I've had amazing opportunities to work with his music. It populates my imagination in such a vivid way, and always has a powerful imperative towards movement" – Wayne McGregor

In Multiverse, Reich's apocalyptic word-based tape composition 'It's Gonna Rain' (1965) is juxtaposed with his commissioned score for the ballet 'Runner' – an intense, non-stop 16 minute composition for strings, piano, wind and percussion. McGregor was interested in translating Reich's formal experiments with phasing and repetition into his choreographic approach for the ballet. Movements in the piece take inspiration from the self-reproducing journeys within Reich's music to explore ideas of repeating histories, the unstable present and possible futures.

As well as the score, ideas of past, present and future converge in the stage environment of Multiverse. The scenography by acclaimed Pakistani artist Rashid Rana in collaboration with projection designer Murtaza Ali incorporate and explore ideas of genesis and history. Fragmented representations of traditional paintings and contemporary photography, displayed on a large digital screen, challenge and reframe notions of linear time and traditional historical narratives. Journeys across time to places known and undiscovered are reflected in Moritz Junge's costume design, the colour palette of which was inspired by dragonfly wings, the species that performs the longest annual migration in the animal kingdom.

Multiverse premiered at the Royal Opera House in 2016 as part of a triple bill, featuring Chroma and Carbon Life, celebrating McGregor's tenth anniversary as Resident Choreographer of The Royal Ballet.


Co-commissioned by The Royal Ballet and The Australian Ballet with generous philanthropic support from Janine Rensch and Nedim Peter Vogt, the Friends of Covent Garden and the New McGregor Production Syndicate, and an anonymous donor.

Concept and set design image: Rashid Rana's 'Notions of Narration II', courtesy of Lisson Gallery.
Production images: © ROH 2016. Photographs by Andrej Uspenski.